An Adventure in Neolithic East Brighton
Posted on
On Saturday 7th October, grant recipients Archaeodiscovery took a group of enthusiastic local families up Whitehawk Hill to explore a 5,500-year-old causewayed enclosure.
Did you know that Whitehawk Camp was constructed in the Neolithic period? This was an exciting time in Britain's history that saw the introduction of farming, pottery, and the large-scale building monuments that can still be found within the landscape.
During the session, the families learned how to hunt for clues and protect their historic environment. In the company of qualified resident archaeologists' the group took a tour around the earthworks and examined the flora of the chalk downland, whilst discussing the uniqueness of the site.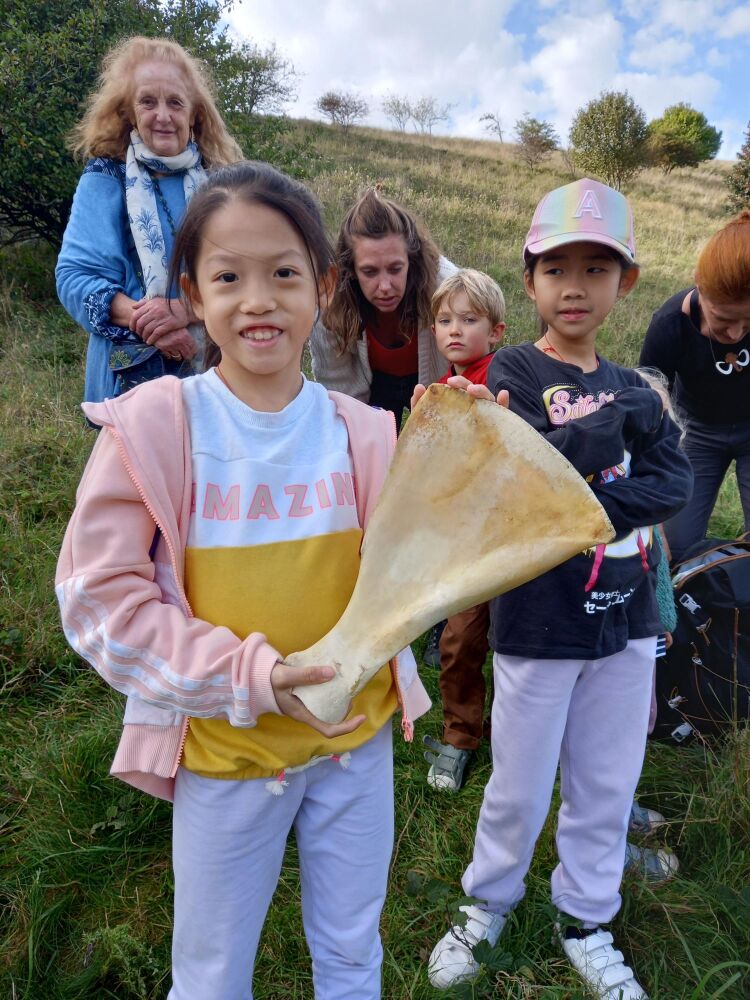 There was also the opportunity to handle real and replica artefacts from the Neolithic and have a go at some Stone Age crafts - including spinning wool, chalk carving, and pottery making.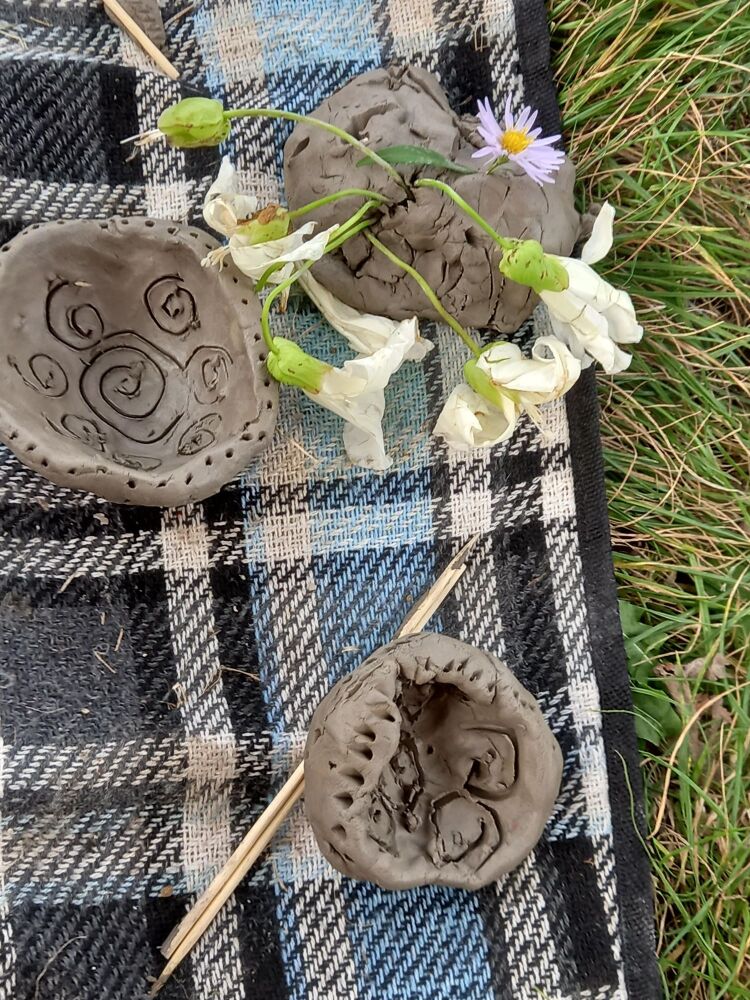 Felicity of Archaeodiscovery had this to say:
"Thanks to the grant from East Brighton Trust, Archaeodiscovery had the opportunity to assist a group of residents (of all ages) to discover the archaeology on their doorstep. We spent a day up on Whitehawk Hill, learning how the residents of the past lived in this very same landscape. Using playful and hands-on activities the group was able to experience archaeology in their neighbourhood. And by handling the finds and materials of that period really got to imagine what life was like in the past.
At Archaeodiscovery we are passionate about inspiring places, promoting well-being, and forming stronger connections with community, heritage, and the natural environment in an inclusive way. These ideals align with the wonderful work that East Brighton Trust does, and we are really grateful to them for supporting us to deliver this positive experience of local heritage."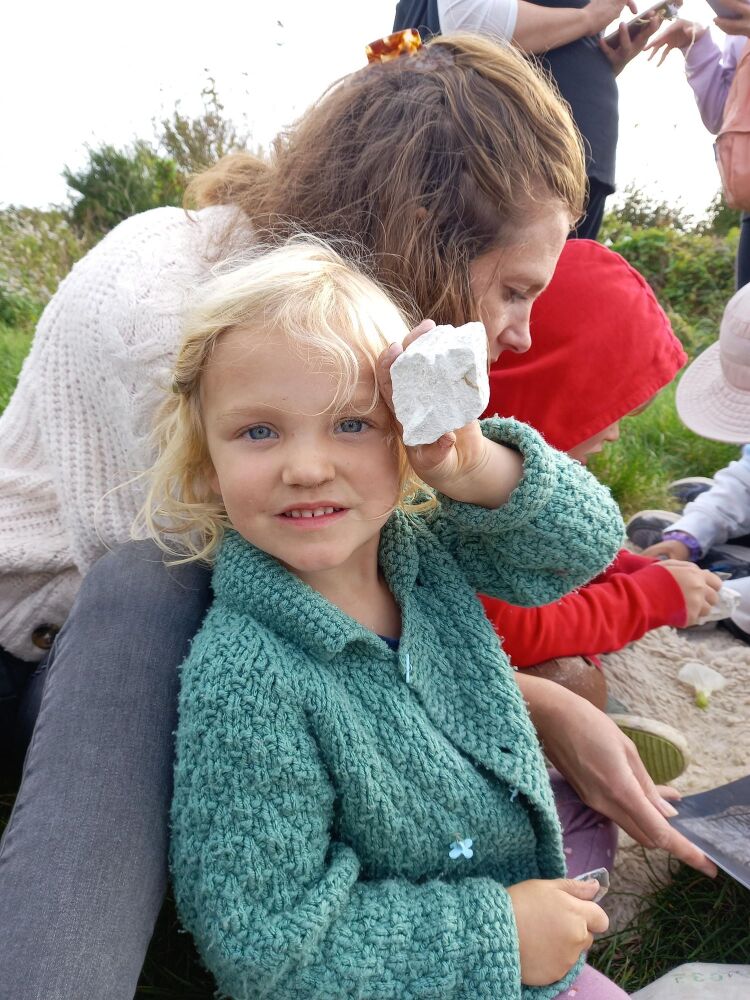 Our thanks to the team at Archaeodiscovey for leading such a stimulating day in the local East Brighton environment. We look forward to future sessions. To participate, please keep an eye on our social channels.