An old-fashioned Rag 'n' Bone round for East Brighton
Posted on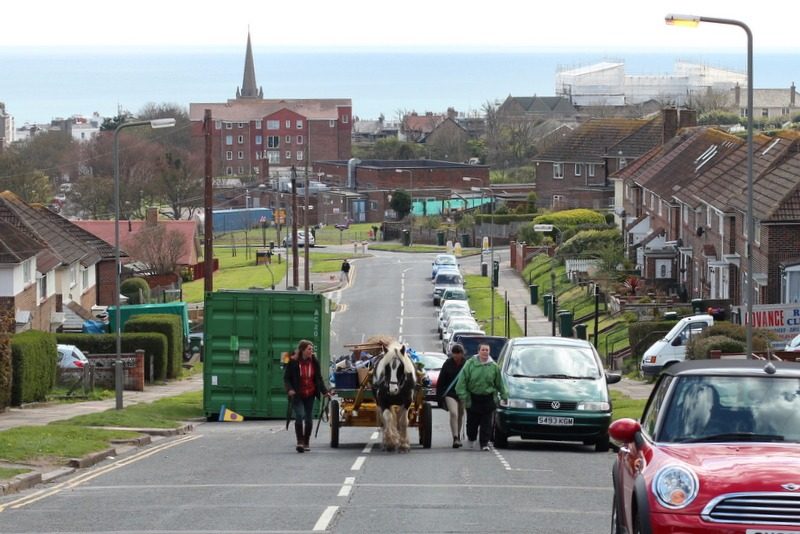 With the ocean as a back drop, Buddy the horse makes his way back up the hill to The Green Centre after a busy day on his Rag 'n' bone round, picking up preloved goods and items for recycling from the locals. The Rag 'n'' Bone round was introduced 2 years ago in response to the East Brighton community who requested a "pick-up" service from the Green Centre. Mary and "Buddy" the horse make a 2 hour journey through the heart of the community picking up donations and recycling along the way.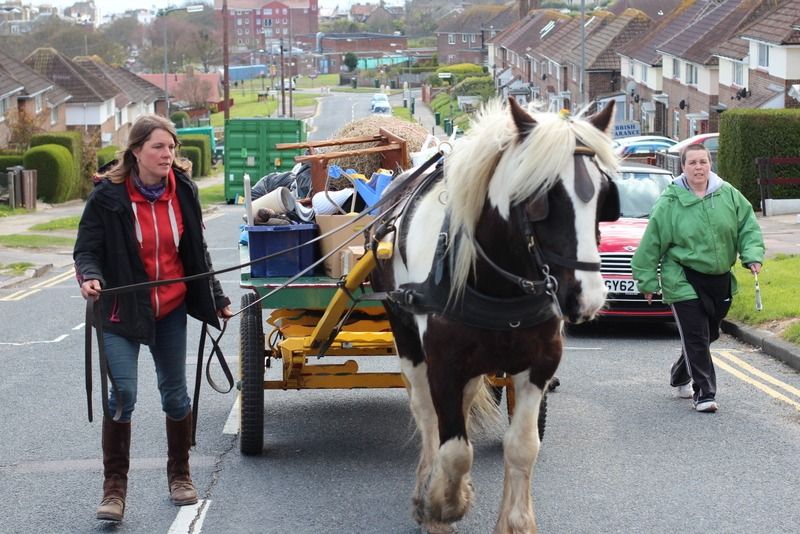 Buddy is a firm favourite with the children, many of whom have said they have never seen a horse (in real life) let alone stroke & feed one.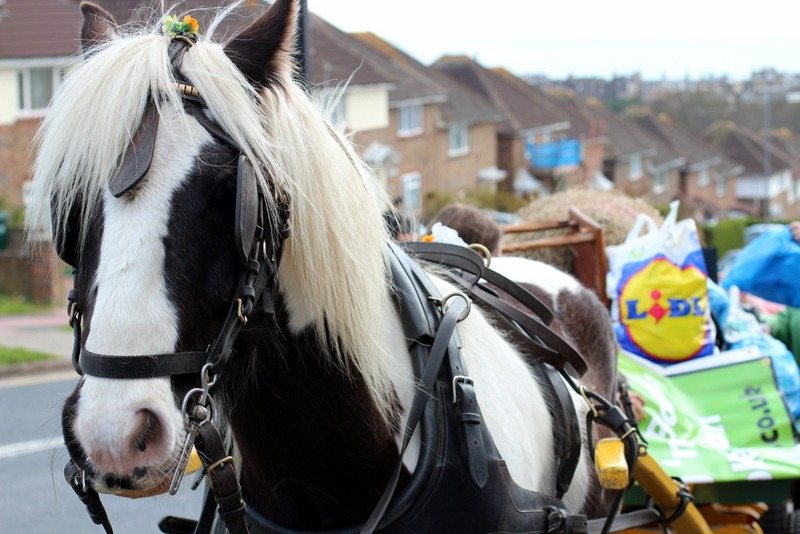 Buddy the horse has been out on the fourth Saturday of every month throughout the summer, stopping for 15 minutes a time at the following stops:
2.00pm Swanborough Flats, Whitehawk Way
2.30pm St. Cuthman's Church, Whitehawk Way
3.00pm Whitehawk Inn, Whitehawk Road
3.25pm Sussex Square
3.45pm Playground by St Marks School (10 minute wait only)
Buddy will have his final outing of 2014 on Saturday 27th September, so dig out some donations and he'll be delighted to take them to The Green Centre for you!