New tools for the 67 Centre Bike Club.
Posted on
Bike Club is a weekly club for young people from at risk or socially excluded areas around East Brighton and the Lewes Road area which provides access to cycling and related activities. The club was originally set up by volunteers and youth workers from the 67 Centre and now employs a part-time mechanic who works with staff and volunteers from Sustrans and the Trust for Developing Communities (TDC). Bike Club aims to provide a safe space for vulnerable young people to learn bike mechanics skills and to develop their interpersonal skills.
This year, East Brighton Trust awarded the 67 Centre Bike Club a small grant to help them buy some tools. They got in touch to say thanks and to let us know how the grant had been spent saying "Your grant enabled us to purchase a brand new set of tools for the club. The tools we had been using previously were worn, sparse or had simply 'gone walkabout' over time. The group and the workers are very proud of the new kit and feel it should make a huge difference."
Iain, a mechanic at the 67 Centre Bike Club, said "With it all looking so professional the group feel more pride for the club and membership has increased. The grant from the East Brighton Trust has been a bit of a life line for us."
And Adam, the local Youth Work Co-ordinator at the Trust for Developing Communities, said "The EBT grant has made a real difference to needy young people on the estate, we very much appreciate their support to our work."
Great to know that our grant has gone to such an excellent cause.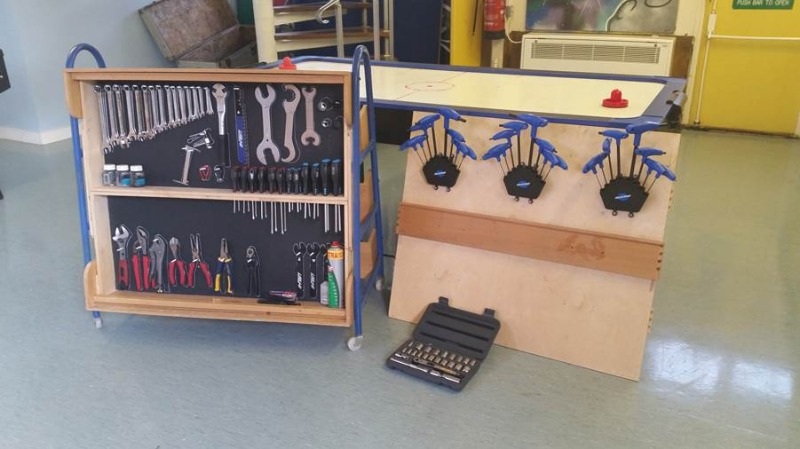 If you want to investigate more things that the Trust for Developing Communities are doing in the East Brighton area, have a look at their website at www.trustdevcom.org.uk