The Bevy reopens on 12th December as a community pub for East Brighton residents
Posted on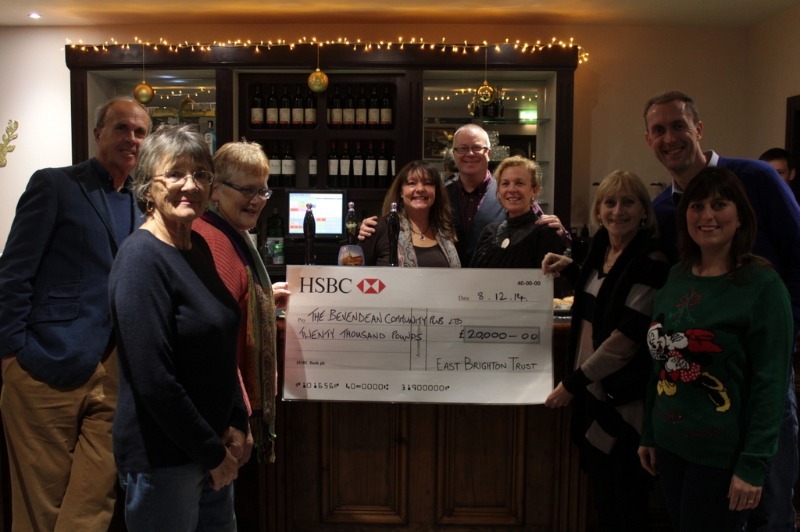 {EBT directors handing over a cheque for £20,000 to Helen and Michelle of The Bevy team, and pub manager Chris}
On Friday 12th December, Community Pub The Bevy will re-open after a 4 year campaign by local people to get the pub up and running again.
Following the original pub's closure, East Brighton Trust bought the building in 2010 which has now been converted into 3 flats with the downstairs left open for community use.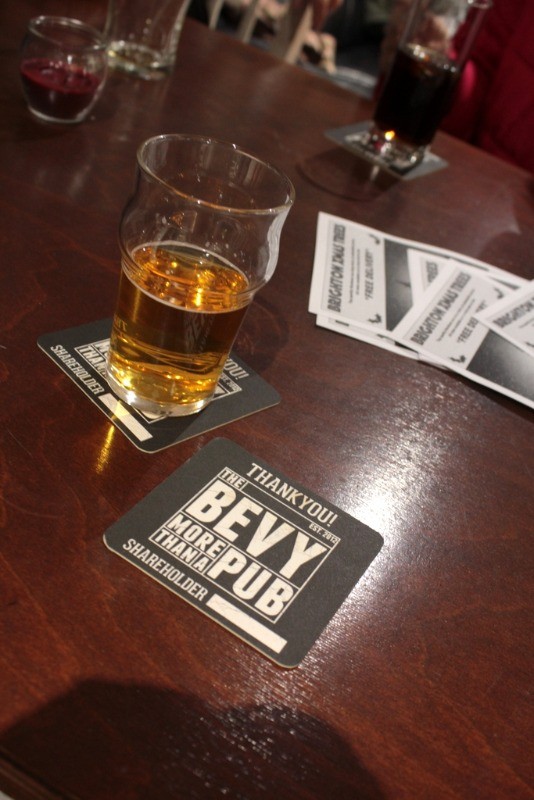 More than 700 people bought 'community shares' in the pub, whilst fundraising events, grants and loans raised the rest of the funds needed. East Brighton Trust are proud to have provided additional financial support in the form of grants and loans for this, the most exciting project we've been involved in yet. The photo above shows East Brighton Trust handing over a cheque for £20,000 to Helen and Michelle of The Bevy team, and Chris, the pub manager.
The pub will bring a much needed community venue to the area and has created at least 8 jobs for local residents. Read more about the project on The Bevy website or in this article in The Argus and follow The Bevy on Facebook for updates.
On Saturday 13th December, a ribbon will be cut by Barbara Sayers, whose late husband Colin was chair of East Brighton Trust. Colin did so much work in his local community and was instrumental in highlighting the need for a community pub.
We were lucky enough to visit the pub on Monday, for a sneak preview ahead of Friday's official opening, here are a couple of snaps we took to give you a feel for what the pub is like: