Pots of Talent community planters
Posted on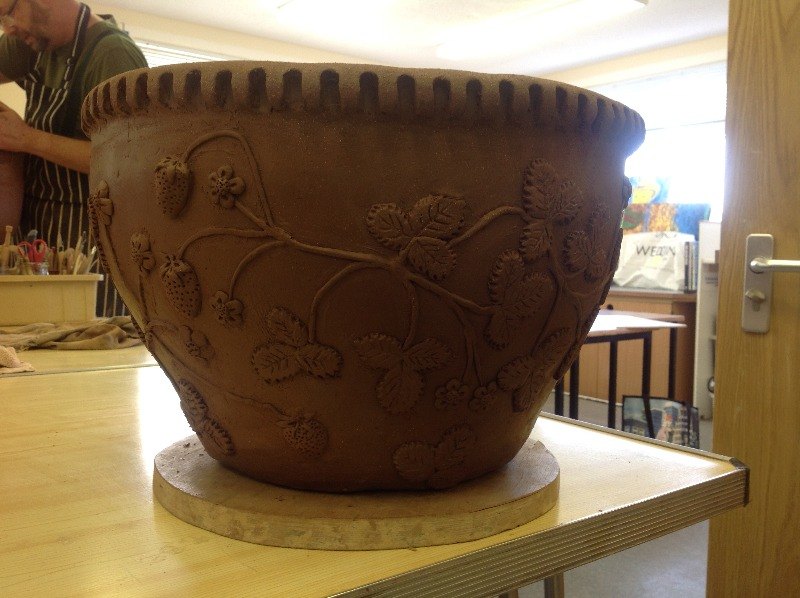 Last July, The Bridge Community Education Centre received a small grant from East Brighton Trust which was put towards art and crafts workshops for local residents. One of the projects was for pottery enthusiasts, and local group Pots of Talent got in touch to tell us about it...
"The Pots of Talent Community Group has been collaborating with the Bridge Community Education Centre in making large planters to be used in and outside the community space. Members have been hard at work since the summer months and the project is nearing completion with lots of marvellous creations lined up in the kiln room. The first pot was made as a joint effort with the public during the Open Days at the Bridge at the end of May. It was subsequently decorated with the Bridge logo and proudly put in its place in the foyer by CEO Jayne Ross and members of PoTs in a small celebration ceremony. We are all looking forward to seeing all the pots dotted around the Bridge soon.
Thank you so much for your support in making this happen!
Best wishes,"
Clive Ray