An edible pub garden for The Bevy
Posted on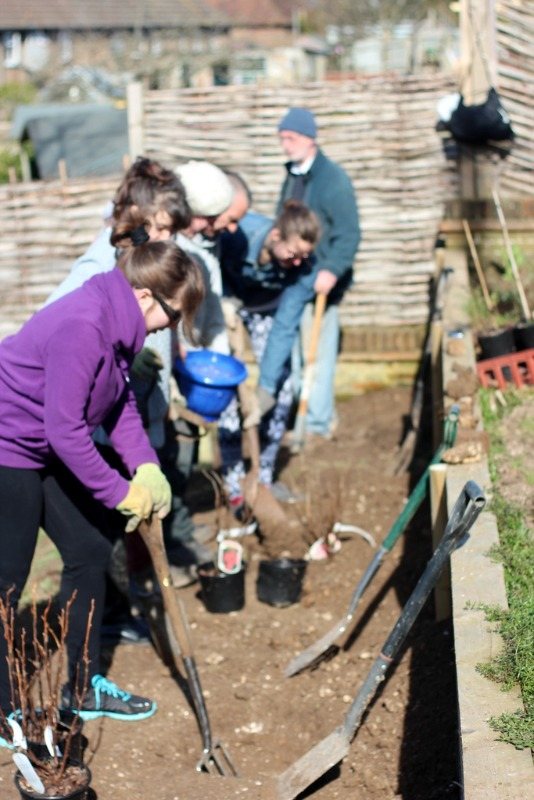 Brighton's Community Pub, The Bevy has been going from strength to strength since its launch back in December, with the number of community activities seeming to grow every single week!
The cafe is now open every day, the meeting room is being frequently booked, there are regular pizza nights, curry nights and open mic nights as well as a senior tea club on a Monday and a quiz on a Thursday. It's certainly living up to it's slogan of more than just a pub!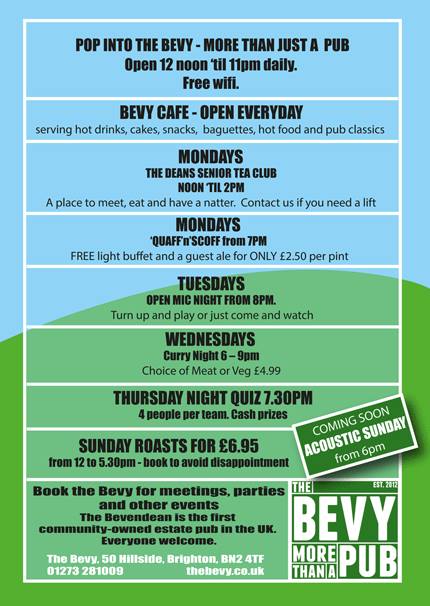 We've been to try the Sunday roast and give it a huge thumbs up, at just £6.95 it's a complete bargain too! They will be serving a special lunch for Mother's Day this Sunday, and they recently held a garden planting day to get the edible pub garden underway. Once the garden is established, the pub kitchen will be able to use the fruit, vegetables and herbs from the garden in their dishes.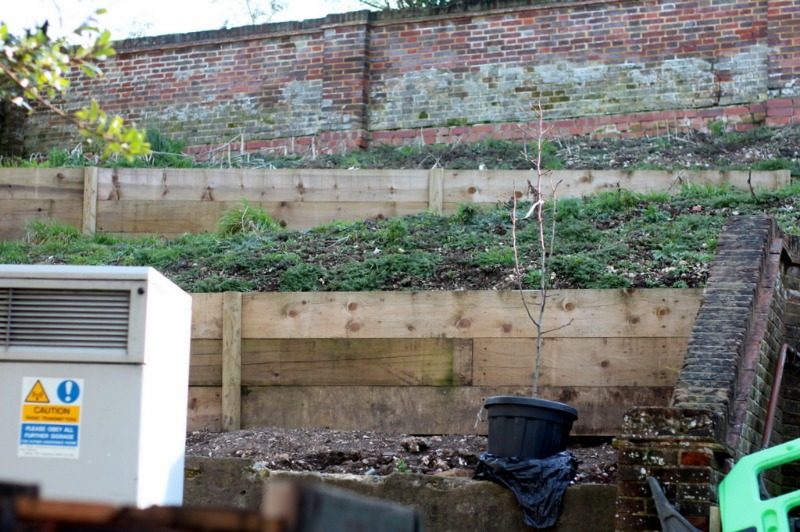 The garden is situated on the land to the left of the pub which has been terraced into a number of tiers and on Saturday a mixture of volunteers dug in to get the garden started. Between 9.30 and 12 a collection of local people, pub regulars, staff, shareholders and a few foreign students dug over much of the land and planted the first trees and shrubs. 3 pears, a row of raspberries, 5 currants and a tayberry were planted, and there are still some more raspberries and gooseberries to plant plus some herbs and vegetables. Here are a few pictures showing how they got on and you can follow The Bevy on facebook for all their latest news.