Feedback from Knitting the Map
Posted on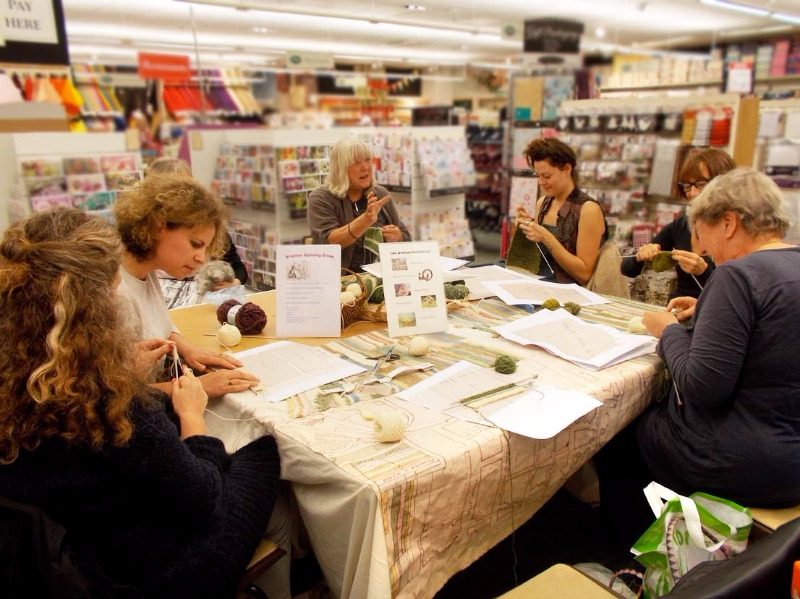 Knitting the map project organiser Sue Craig has been in touch recently to let us know how the group got on during National Knitting Week in the Autumn.
Over to Sue....
"As part of National Knitting Week in October, C & H Fabrics invited us to spend a couple of days knitting at their store. As they're in Western Road, this gave us the opportunity of knitting the West Laine IN the West Laine and the event was a huge success.
This was the last part of the coloured section of the map to be knitted and brings to an end the first phase of this long-running and inclusive community project. Approx. one hundred people have participated creatively (spinning, dyeing, knitting, sewing) in the project - their work and their stories are woven together with history in the fabric of the knitted map itself.
I'm enormously proud to have reached this point and feel that the way forward must include writing up the history of the map itself alongside steering the way forward for the backing fabric and future exhibition.
Still a long way to go, but thank you, EBT, for all your help and support."