Valuable skills for FareShare volunteers
Posted on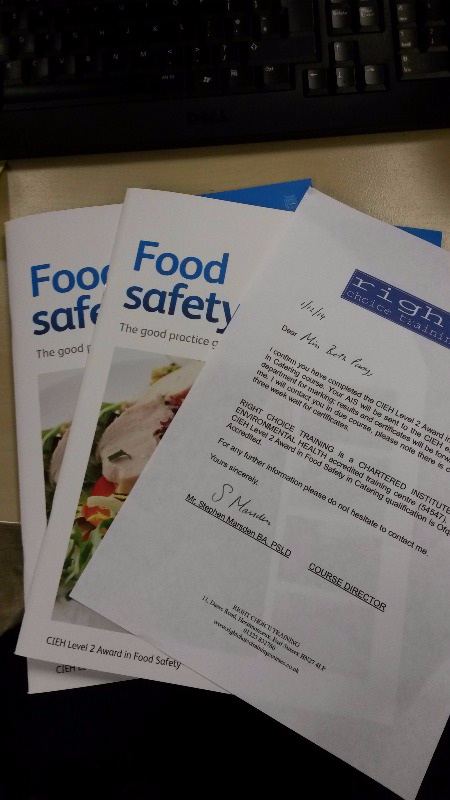 FareShare Brighton and Hove are the local branch of the food charity which distribute surplus food from the food industry to good causes who can use it.
In 2013, we awarded them a Colin Sayers Random Acts of Kindness grant of £1000 which helped them deliver food to vulnerable people over the Christmas period.
And last year they successfully applied for our June 2014 small grants programme and were able to spend the £500 they received on providing a food safety training course for some of the team.
Beth from FareShare tells us a bit more about it:
"On December 1st 2014, we ran a Food Safety Course for seven of our team. The course covered the basics of food hygiene including useful information on preventing food contamination, safe food storage, and Hazard Analysis Critical Control Point (HACCP) procedures. As well as ensuring all volunteers and staff are following the correct procedures to minimise food safety risks, FareShare offers accredited training opportunities to equip its volunteers with skills and confidence to move into paid employment where appropriate. As we expected, we are pleased to say that everyone passed their test and got their certificates! One volunteer said "The training was really useful and I feel more confident working in the warehouse, especially knowing about temperatures for chilled food. It is good for my CV to have the certificate as well."
The grant of £500 covered all the costs of this course, including an expert trainer and materials. On behalf of FareShare I would like to thank the East Brighton Trust for funding this successful course."