Racehill benches in memory of Colin Sayers
Posted on
Recent visitors to the Racehill Community Orchard will have seen and may have already used the benches constructed last year in memory of much-loved Whitehawk resident Colin Sayers who passed away in 2013.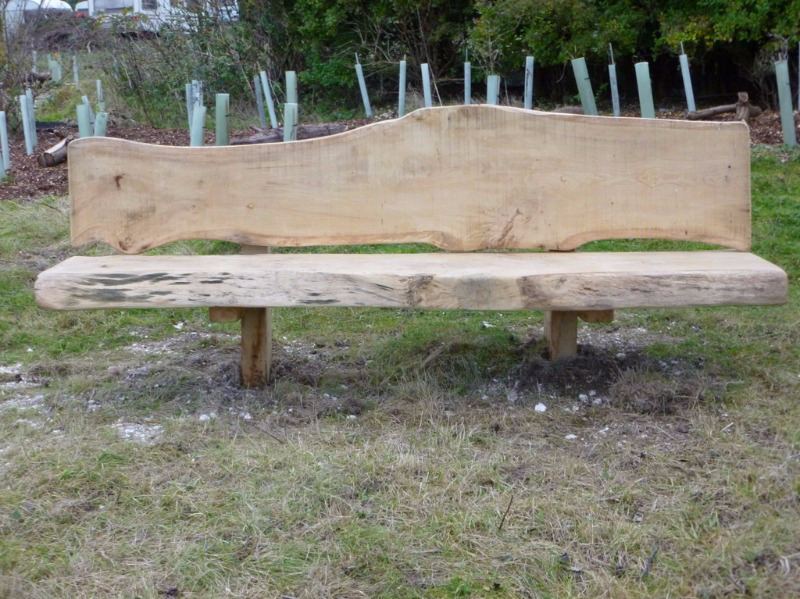 A former chair of East Brighton Trust, Colin worked tirelessly over many years in numerous community roles in the area, including working with the Trust to award charitable funds to many local community groups. Current Vice Chair Warren Carter put it perfectly when he described Colin as "A decent, honest working class man who got off his backside and made a real difference to his community".
At a board meeting shortly before his death Colin said he would like some of the small grants money to help people who were struggling financially. So after he died, the other directors decided to set up the "Colin's Random Acts of Kindness" grant scheme in his honour.
The scheme consists of allocating funds to give an extra helping hand to community groups in need. The first of these was a grant of £1000 given by the East Brighton Trust to food charity FareShare to help them distribute food to good causes in Brighton and Hove in the run up to Christmas 2013.
The benches, constructed by Russell Pountney and funded by East Brighton Trust, will provide a base for people to rest their weary feet and take a break from working on the orchard.
The community orchard offers a programme of courses and workshops covering everything from cooking foraged foods to learning to care for the fruit trees as well as walking tours and art workshops. All of these courses are free for residents of Whitehawk, Manor Farm and Bristol Estate. Regular volunteer days are also held at the orchard and in fact from this April there will be activity happening every Saturday from 11 – 3pm if you'd like to get involved.
Have a look on the website at www.racehillorchard.org.uk to find out more, and if you are at the orchard, please do make use of the beautiful benches!