Investing in the future of Unity FC
Posted on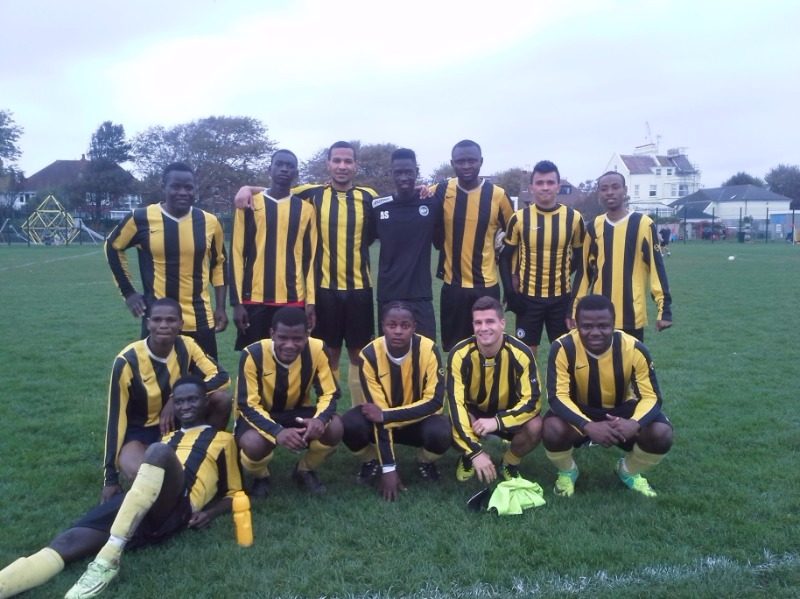 The Black and Minority Ethnic Young People's Project currently reaches out to over 40 young people aged 11-25 years from East Brighton through a variety of activities. They applied for a small grant from East Brighton Trust in January 2015 to support their young men's football team, a team that was set up in order to engage young men in a positive sports activity. The project had observed the positive impact this sort of activity has had on these young people in terms of increasing self-confidence and soft skills such as communication, teamwork and negotiation. Furthermore, it diverts these young people away from anti-social behaviour, thereby decreasing their involvement in substance misuse.
The funding allowed them to cover their running costs for the weekly football training sessions they run in Whitehawk until the end of the current 2014/2015 season.
They sent us some pictures of them training at Stanley Deason and of the equipment in action and sent us an email telling us how the money had come in useful…
Dear East Brighton Trust,
We would very much like to thank you for your very generous donation to our project, Unity FC. This money allowed us to carry on doing what we love – playing football!
We are a group of young men from a variety of ages and different walks of life, who get together once a week for training at Stanley Deason in Whitehawk. The grant of £500 covered our remaining training sessions at Stanley Deason in Whitehawk.
The remaining money was spent on equipment, which includes 2 full sets of football bibs, cones, footballs, slalom poles and a speed ladder. This equipment has become a vital part of our training sessions, as it has allowed us to make our training more versatile and varied. We, Unity FC would again like to like to thank the East Brighton Trust for funding our successful training sessions.
Most importantly, your donation has allowed us to invest in our future, as the equipment bought, will be of lasting benefit to us. It will not only allow us to keep our sessions going over the summer, but also to engage with other communities through playing friendlies with other young people in Brighton and Hove.
Again a big thank you from all of us at Unity FC!