A coach to Brighton Early Music Festival
Posted on
In June 2014 we awarded a grant of £500 to Brighton Early Music Festival. This enabled them to book a coach to transport the children from City Academy Whitehawk to St John's Church Preston Park for the final schools concert of their Watercycle project on 5th December 2014.It also covered some of the costs of the sessions in school at Whitehawk in October and November 2014, which were delivered by members of the Orchestra of the Age of Enlightenment.
They tweeted these pictures of the rehearsals for the event: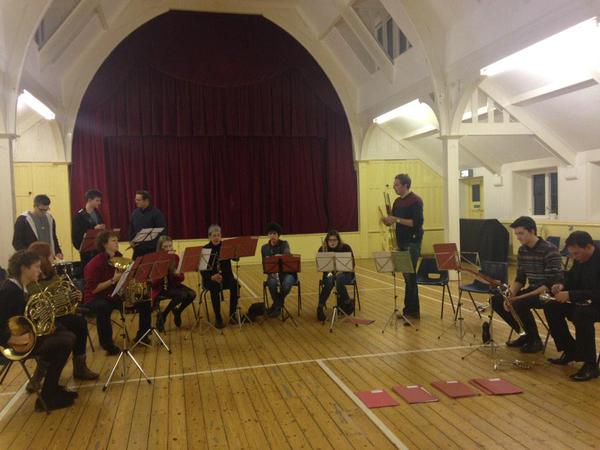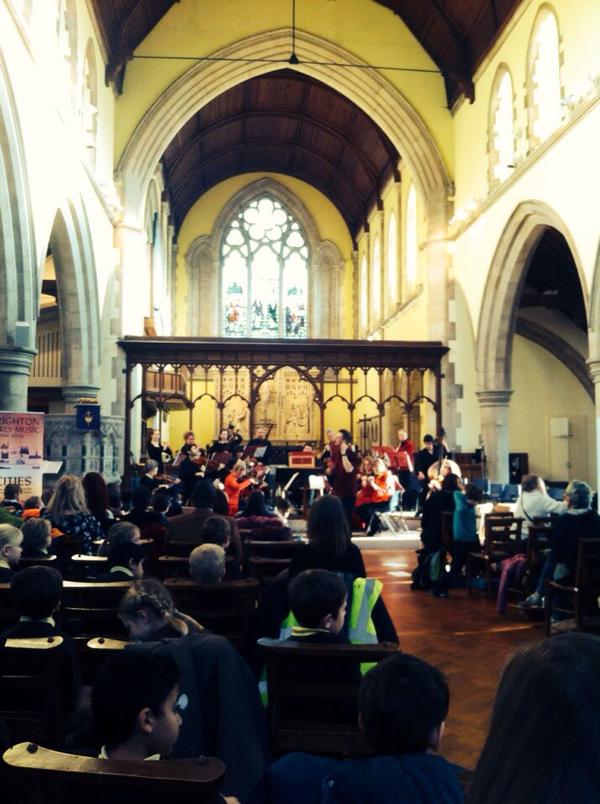 Cathy Boyes, Brighton Early Music Festival Producer got in touch to say thanks and to tell us more about the event:
"Thank you very much for your generous grant to Brighton Early Music Festival to enable us to work with City Academy Whitehawk as part of our Watercycle music education project.
In particular, we used the grant to fund a bus in order to bring the Year 5 pupils from Whitehawk who had been taking part in the project through sessions in school with visiting musicians, to St John's Church Preston Park for the final schools' concert on Friday 5thDecember. When we have worked with this school in the past, it has not been straightforward for the school to find funding to cover transport for a final event, and whilst the pupils have been very enthusiastic when working with musicians' in their school, there has been a very low take-up in attendance at the final concert. In 2014, with the EBT Trust grant covering the cost of a bus, we had nearly 100% attendance at the final event from 54 pupils from Whitehawk who were taking part in Watercycle.
Watercycle was a large scale collaboration between Brighton Early Music Festival, the Orchestra of the Age of Enlightenment and SoundCity – the Brighton & Hove Music Hub. Musicians from the Orchestra visited eight Brighton & Hove Primary Schools, including City Academy Whitehawk in order to introduce them to a number of songs with a water and water conservation theme. On Friday 5thDecember the schools came together in St John's Church, Preston Park in order to hear and perform with the Orchestra. For most pupils taking part, this will have been the first time they have heard an orchestra play live, and we had some extremely positive feedback about the experience.
And here are some pictures of the final music concert on 5th December: