Feedback from The Bridge Craft Fair
Posted on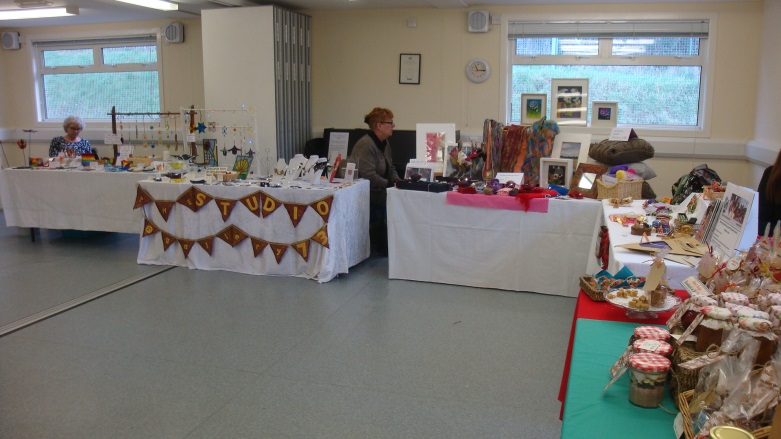 On 13th & 14th December 2014 The Bridge held a craft fair as part of the Artists Open Houses Christmas Festival. The Bridge is a charity based in Moulsecoomb which delivers practical and leisure courses and workshops, some of which are subsidised to benefit the surrounding community and those on benefits.
The Craft Fair was an opportunity to raise awareness of The Bridge, its services and facilities within the local community and to showcase the quality tutors and classes that take place at The Bridge.
East Brighton Trust awarded them a small grant of £500 so that they could provide 6 art and craft workshops free to local residents. Any spaces on the workshops which were not taken up by east Brighton residents were offered to others at a cost of £10, the money raised going back into The Bridge charity funds.
The craft fair was a great success, with 18 different artists and two charity organisations selling a huge range of handmade goods, textiles, prints, fine art, jewellery, ceramics and food. A total of 147 people visited the fair, coming from all over Brighton and Hove as well as from the local community.
And in terms of the workshops, 42 local people enrolled to learn skills such as Candle making, printing, glass fusing, mosaics, stained glass and pottery. Jayne Routley, Art and Craft Coordinator at the Bridge told us "We hoped that the workshops would provide the incentive for many people to come into the centre and take part in activities they hadn't considered before, the feedback from participants was incredibly positive in this respect. It was the first time many people had been into the centre and many expressed wishes to continue with the craft they took part in. Many people learnt new skills and met new people." The funding EBT provided helped cover the cost of the tutors and the materials needed for the courses and allowed the courses to be offered free to local residents. The feedback from participants was extremely positive, with people saying "Nice to do something new and have something to show at the end of the session!" and "I would never have considered this if it wasn't a free taster session. I've loved it, and want to come back and do a course".