Getting pickled in the pub.
Posted on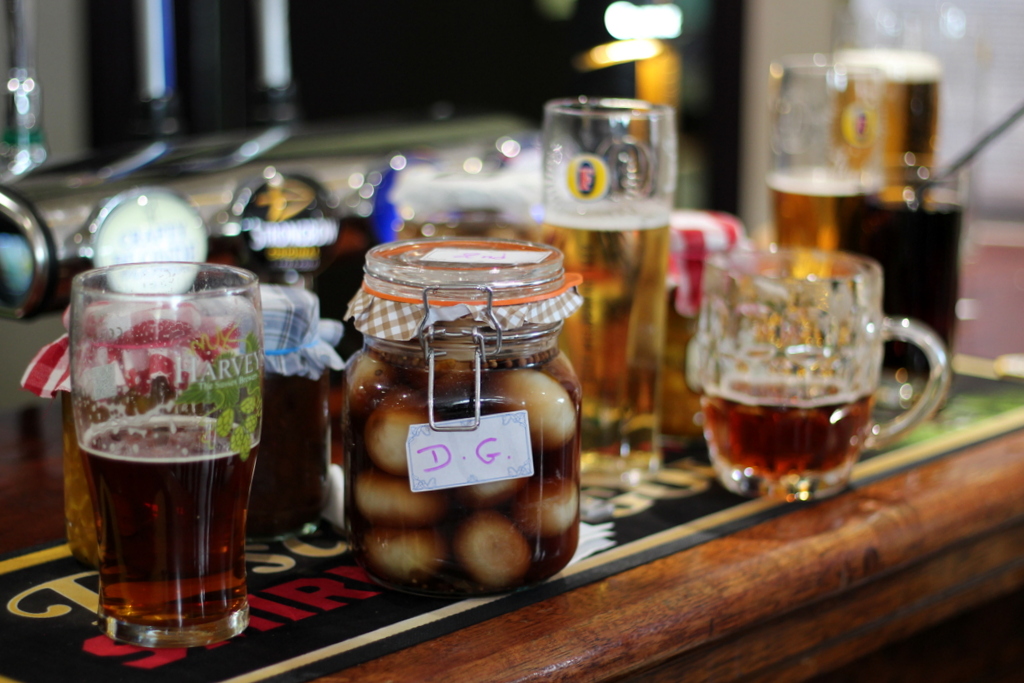 Brighton's community pub The Bevy held it's inaugural Homegrown Fayre this afternoon. Local people brought along their homegrown and homemade goods in the hope of winning a prize and as well as pumpkin carving to take part in, there were lots of locally grown jams and homemade cakes to taste and buy.
Moulsecoomb Forest Garden put on a fantastic spread of snacks for visitors to try, with the clay oven baked scones and homemade membrillo being a huge hit with everyone.
The entries were judged by Horticulturalist Bridgette Saunders of The Garden House and the categories for the competition were:
Best looking box of veg

Best looking box of fruit

Homemade pickles

Best jams and cakes

Weirdest shaped fruit or vegetable

Best carved pumpkin - under7's, over 7's
The raffle prizes were drawn by Moulsecoomb and Bevendean councillor Daniel Yates and Pub Manager Chris Pobjoy had the honour of awarding the certificates for all the homemade and homegrown produce.
Here are some pictures of the day: