A random act of kindness for Look Sussex
Posted on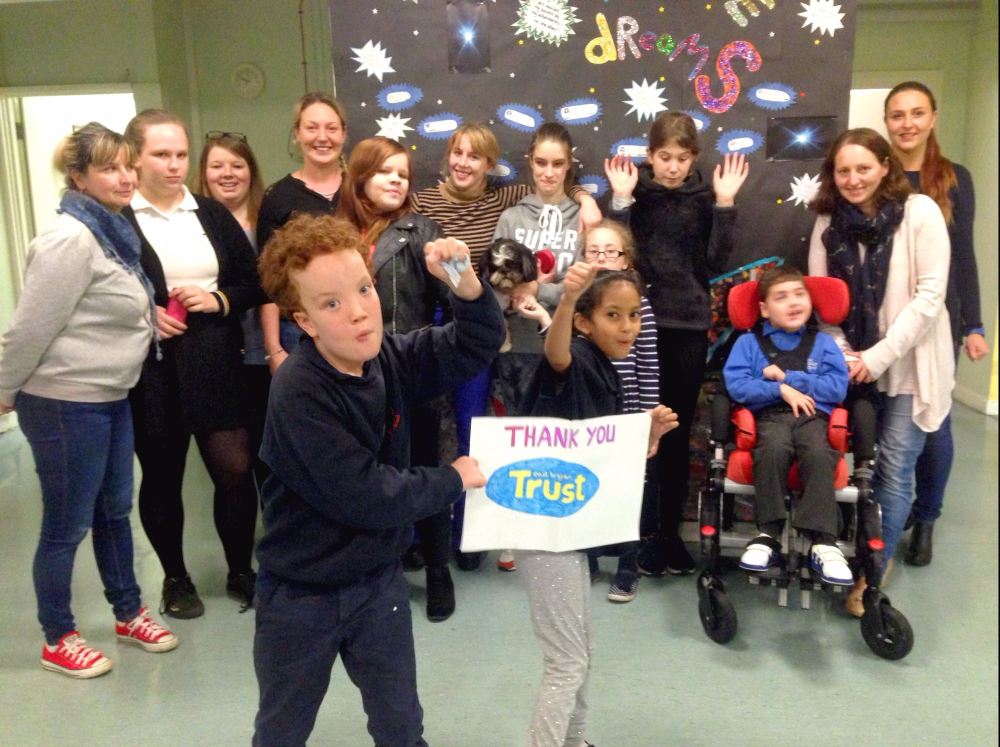 In August, we were approached by the youth development worker Adam Muirhead of the Trust for Developing Communities on behalf of Look Sussex, a local charity supporting families with Visually Impaired Children.
Due to an interruption in their funding from another source, Look Sussex were in need of some urgent funds to cover the rent for their weekly youth club.
The youth club usually hosts 20-30 visually impaired youngsters and provides activities such as storytelling, preparing recipes, quizzes and obstacles courses for attendees to take part in.
The directors of East Brighton Trust were happy to step in and assist; donating £1000 from the Colin Sayers random acts of kindness fund to help out. The fund was set up following the sudden death of former East Brighton Trust chair Colin Sayers in 2013 and provides funds to give an extra helping hand to community groups in need.
This donation meant the youth club could carry on uninterrupted, offering support to the children who attend it and their parents.
Adam got in touch to say thanks, telling us "Both the TDC and Look Sussex are extremely grateful for the support shown by the East Brighton Trust – in this instance it meant a project-sustaining lifeline and much needed continuity for young people who are getting so much out of the weekly sessions." And Tara, a parent and secretary at Look Sussex reinforced how vital the facility is "The club really has changed the lives of many of our visually impaired children".
We were very glad we could help, and delighted when the group sent us their very own thank you note! A beautiful and very personal hand-coloured in sign!