A community environmental hub in East Brighton
Posted on
As we head towards the end of another year, The Green Centre on Manor Hill prepares to close its doors and hibernate for the winter. For those who have yet to discover it, The Green Centre is a bustling environmental project in Whitehawk. Described by local paper The Argus, as a busy and popular eco community centre and recently showcased in the Brighton & Hove independent, their mission is to provide information, advice and activities which help people understand the impact of our actions on the planet and help people to make informed decisions on how to reduce their carbon footprints.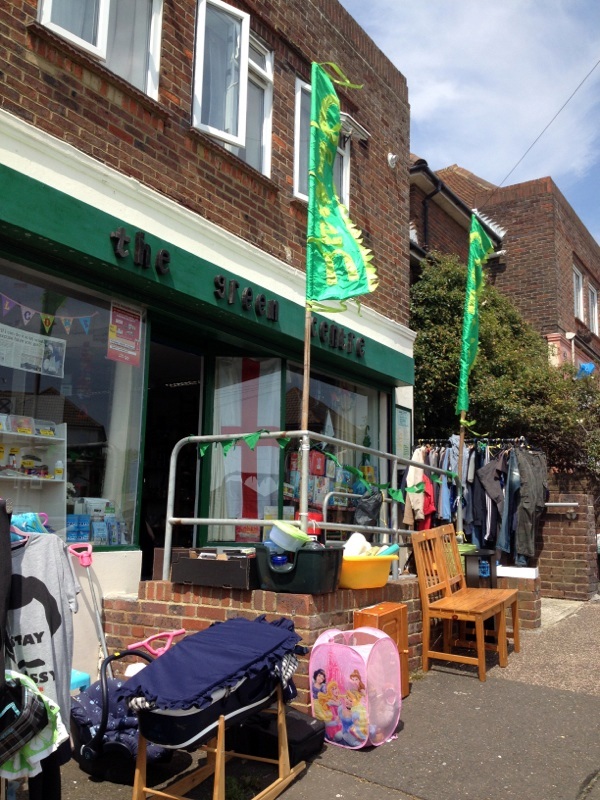 The Green Centre got in touch to give us some information about the work they have achieved so far. They reach a vast number of people across the city of Brighton & Hove and beyond and estimate that around 50% of their visitors are from the local vicinity – Whitehawk and Manor Hill. This year so far they have had 2,484 visits with a whopping 384 of these in July, bolstered by their hugely successful open day at the end of the month which 107 people attended.
The Green Centre is entirely run by volunteers and this year they had 45 people give their free time to help with the work of the centre. Providing a positive and safe work environment is an important part of supporting their volunteers, many of whom are learning disabled or socially isolated. For some it is their first step back towards regular work after unemployment or illness and it can help them build confidence, get used to working with other people, learn new skills and help them into the workplace. In fact, the Green Centre hosted a back to work scheme last year that saw 25 people learning skills to get them back into the workplace, and some of these volunteers, even after the end of their placement, continued to volunteer at The Green Centre on their days off, so excited were they about the work that the centre does.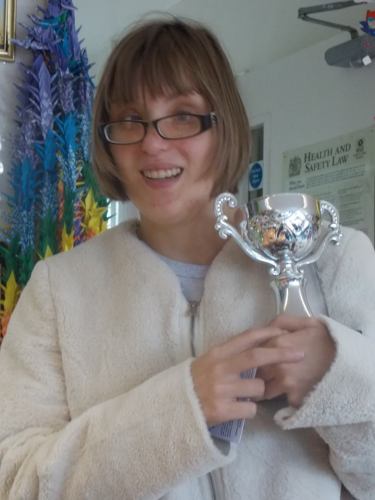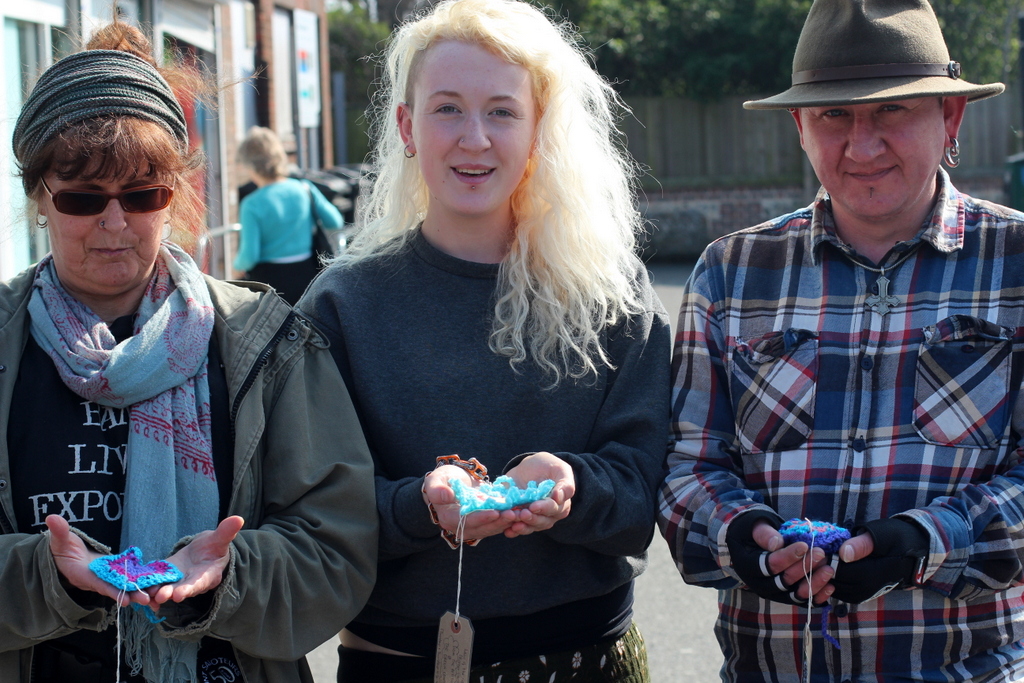 Open twice a week on a Tuesday and Thursday plus once a month for a special volunteer day on a Saturday, The Green Centre also provides a home for a number of other local groups, all in their own way helping improve the lives of people in East Brighton. This includes the Hedgerow dyeing group, who grow dye plants such as madder, woad and weld in The Green Centre garden, the local spinning group who meet there each Friday and the Be Crafty community arts group who use the centre as a place to craft for good, for example by crocheting "yarnbombs" to raise awareness of global warming and sewing reusable sanitary products to send to communities in need in Africa. The Green Centre even recently provided parking and renewable energy to members of the John Lewis crew who were filming their well-known Christmas advert "Man in the moon" in Whitehawk. Next time you see the advert, look out for Manor Road!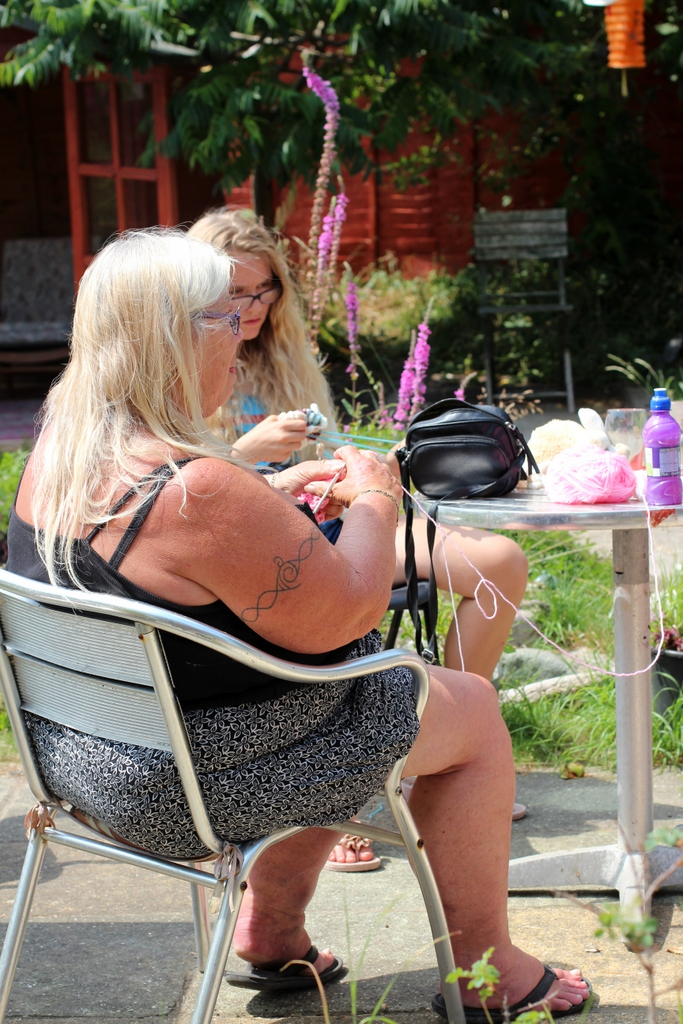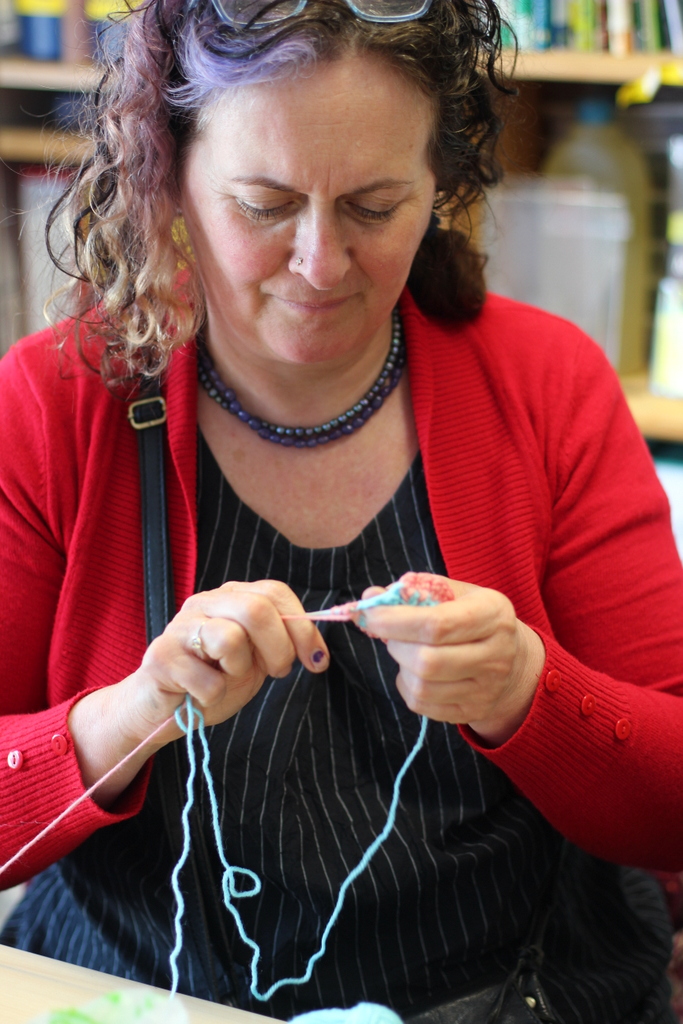 The Green Centre is constantly changing to fit the needs of the community. Initially a place for people to come and learn about recycling and reuse, The Green Centre added a 2nd hand market after local people asked for a way of passing on their 2nd hand goods to be reused locally. The market has proven a roaring success, with the 10p toy box and the frequent deals on clothes, books and DVDs incredibly popular with local residents, encouraging them to buy 2nd hand instead of new. The income from the market now covers 79% of the core costs of running the centre (rent, rates, utilities, insurance, etc). And in fact this income plus the revenues from recycling more than covers all of the core costs, making The Green Centre a shining example of a community project creating their own income streams rather than being entirely reliant on grants.
So talking about recycling, the Green Centre offers facilities for collecting items that the council are unable to, covering things as diverse as tin foil, coffee pods, asthma inhalers, metals and mobile phones. Their popular Green A-Z provides information on what can be brought in for recycling and they even run a scheme to pick up items for recycling from the Brighton & Hove Council offices every week. The Green centre are the only location in Brighton collecting Tassimo coffee pods for recycling and were named this summer one of the 50 best recycling sites in the UK. And have you ever wondered what the rag 'n' bone round is doing trekking around Manor Farm and Sussex Square once a month? It's picking up items from local residents to take to The Green Centre, making it easy for people in East Brighton to get involved in recycling, even if they can't make it to the centre themselves.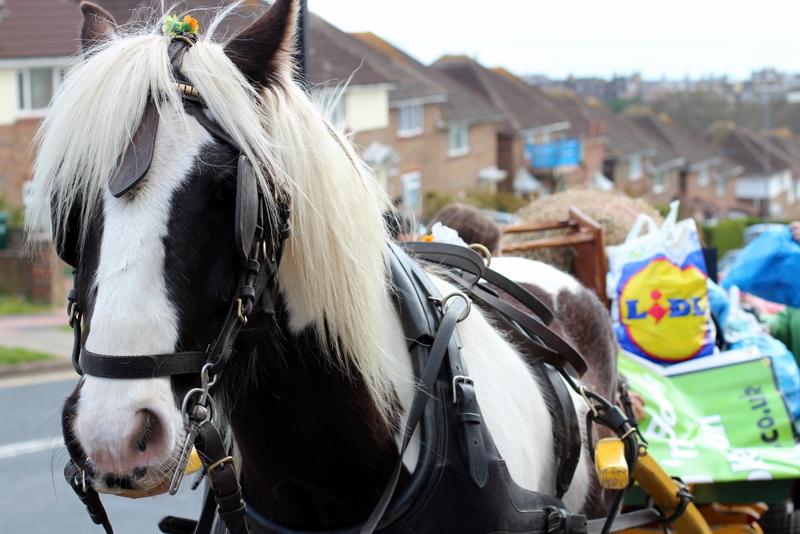 The Green Centre is particularly well-known for their bottle top recycling efforts, attracting plenty of media attention this summer as they attempted to recycle half a million in one go. The Argus covered the story and Latest TV turned up to capture the recycling marathon on film. Local MP Caroline Lucas also got in touch to wish them luck, saying "I'm really pleased to support this fantastic initiative. The Green Centre has already recycled an astonishing 7,000,000 bottle tops and this attempt could see them get through another half a million."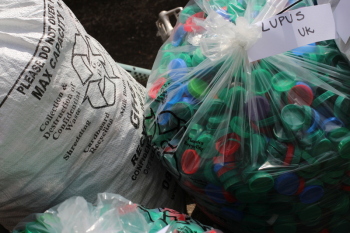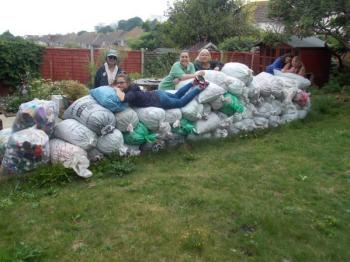 The Green Centre are closely connected to other organisations in and around Brighton including the council, Freegle, The Real Junk Food Project, The Waste House, BPEC and the Brighton arm of the nationwide 10:10 project to encourage people to reduce, reuse and recycle wherever they can. The Green Centre has been supported in its work by a number of organisations including The Body Shop Foundation and by ourselves helping fulfil our objectives which include providing facilities for local projects and contributing to the local economy in Brighton and Hove's most deprived wards.
Here are some of their recycling efforts in numbers. So far The Green Centre have recycled:
1,550 tonnes of scrap metal

8 tonnes of plastic milk bottle tops

26 tonnes of textiles

6,790 Tassimo pods

11,333 pens

28,283 items have been reused through the 2nd hand market & FREEGLE

6,597 items of school equipment have been reused through Pens for Kids and Omushana

11,518 items of tools & sewing equipment have been reused through WorkAid
Plus…
3,700 Biscuit wrappers, 12,500 books, 5,200 batteries, 203 sacks of cardboard, 652 carrier bags and 2,800 electrical items have all been diverted from landfill thanks to the efforts of volunteers and donors.
Always keen to aid other good causes, The Green Centre supports 15 other charities mostly in the form of donations such as school equipment, tools, glasses and stamps. The small income they receive from their bottle top recycling is donated to Lupus Brighton & Hove and Lupus UK. And through their strong connections with organisations abroad they are able to make a positive difference to people all over the world. Their activities include a campaign to raise awareness of the environmental damage caused by the La Colosa Gold Mine in Columbia, sending sanitary towels to women in Kenya who wouldn't otherwise have access to them and providing computer equipment, text books and stationery to two schools in Uganda.
Another major part of the project is the wildlife garden, a steadily evolving garden which now hosts a diversity of wildlife and has caught the attention of the Brighton & Hove City in Bloom judges for the past two years, winning the bronze prize for best wildlife garden last year and 2nd place silver this year. The purpose of the garden is both for enjoyment and education, aiming to show people accessible ways of gardening sustainably and includes the following environmental features:
Fruit growing; apples, blackberries, raspberries, strawberries

Vegetable growing; potatoes, spinach, salad leaves, tomatoes, courgettes, beans, radish, carrots, squash

Herb garden; including mint, fennel, parsley, thyme,

3 Composting bins for uncooked food,

Green Johanna and Wormery for cooked food

Wildlife area

Wildlife pond

Dye Garden

Bee Garden

Rainwater Harvesting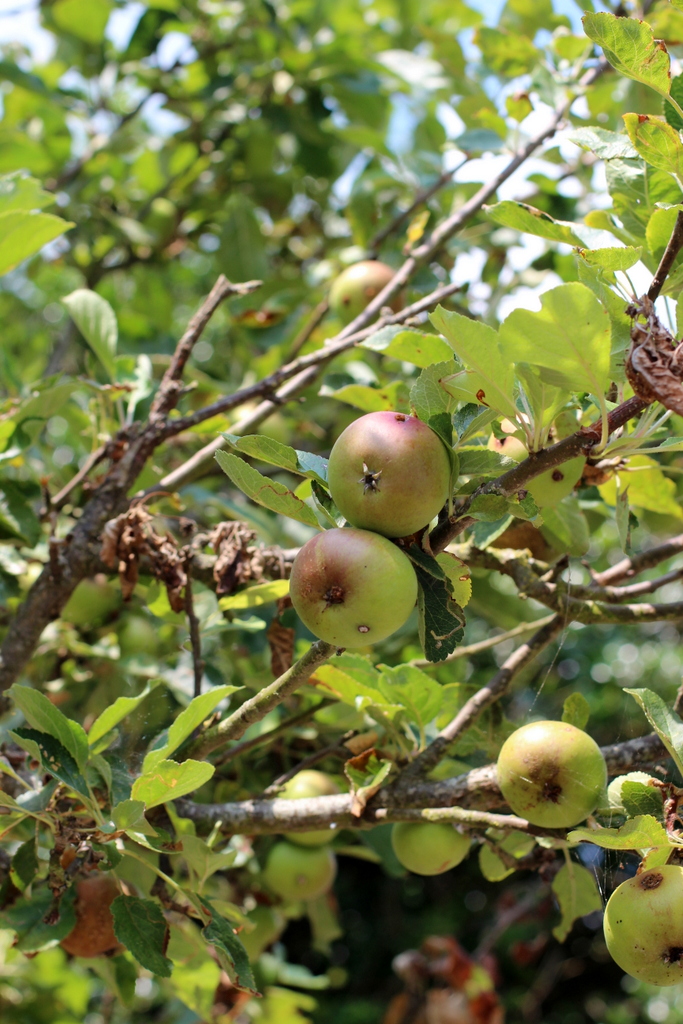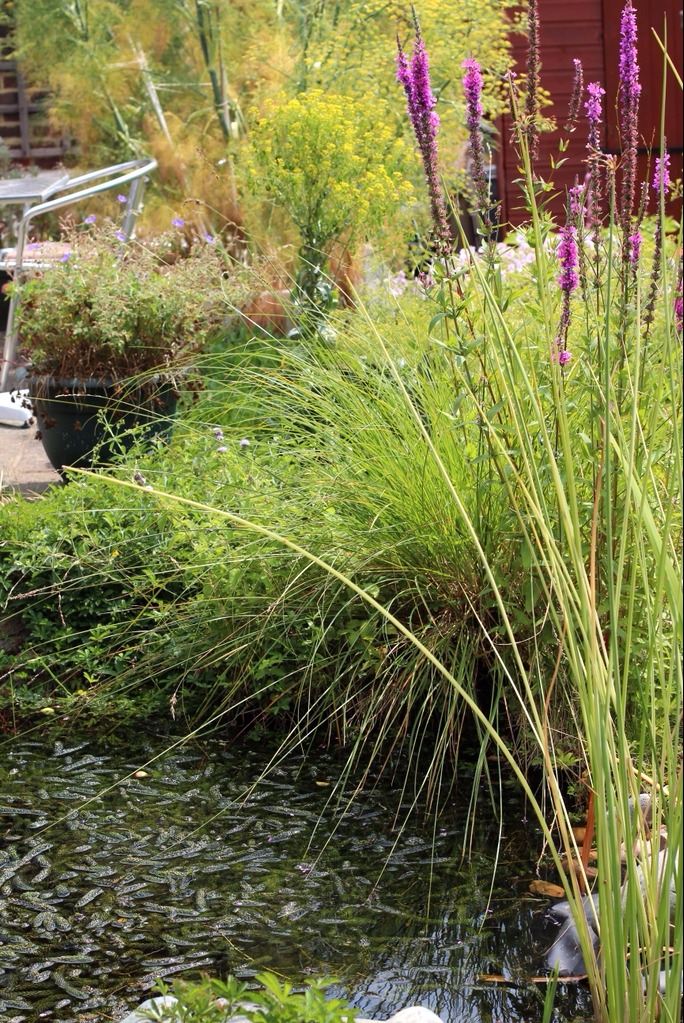 So as you can see, there is plenty going on at The Green Centre! If you want to find out more about the project or get involved, have a look at this film made a few years ago in which director Melanie Rees talks about the project:
You can also join their 650 followers on facebook or their 1,150 twitter followers to keep up to date with their news or simply pop into The Green Centre when they reopen next February.