Funding valuable resources for East Brighton groups
Posted on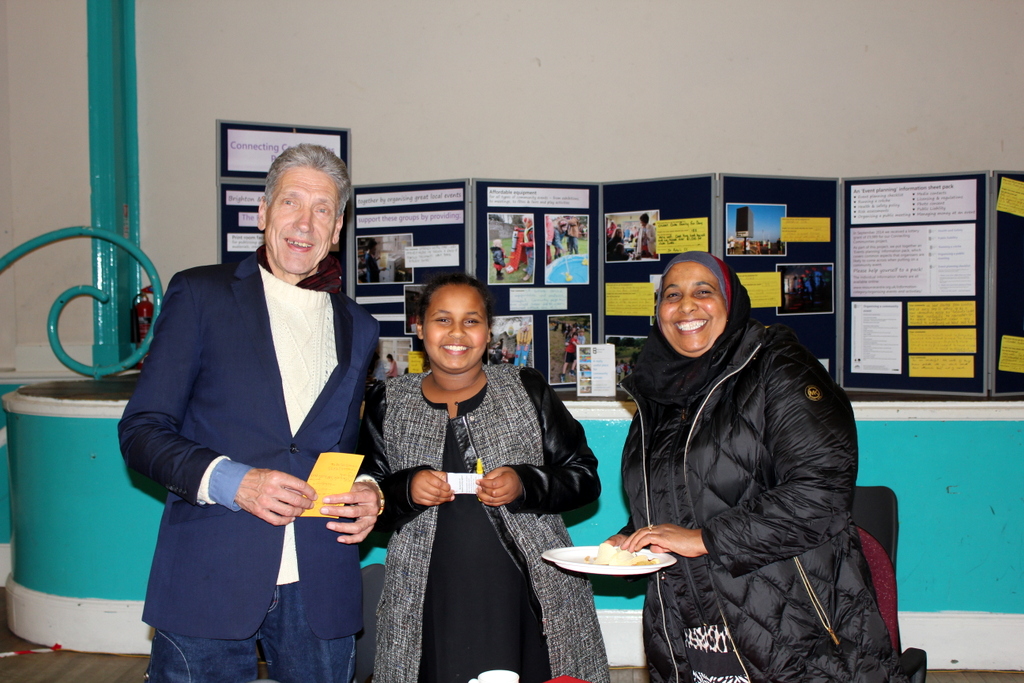 The Resource Centre in Brighton rents equipment and services to local community groups and offers advice and information to help them run these groups.
Recognising that small groups, run by local volunteers, are uniquely placed to organise activities that meet the specific needs and interests of people in East Brighton, they are aware too that at certain points, the groups need information and expertise the activists cannot supply themselves. The Resource Centre therefore helps groups to fill these gaps by providing practical support and advice to make it easier for them to achieve their own aims.
Since they received a small grant from us in January 2015, they have provided intensive support to 23 groups based in East Brighton.
Rose Rickford, of the Resource Centre team, lists some of the East Brighton organisations who have benefitted from the service, "Since receiving your grant, we have worked with: Aqua Seniors Whitehawk, Bevendean Bulletin, Bevendean Community Café and Food Bank, Bevendean Gardeners, Bevendean Local Action Team, Bevy Cooperative Pub, Bristol Estate Allotment Group, Bristol Estate Baby and Toddler Group, Bristol Estate Community Arts Project, Due East Neighbourhood Council, East Brighton Bygones Local History Society, Eastern Road Area Partnership, Friends of City Academy Whitehawk, Friends of Sheepcote Valley, The Goodtimers, Moulsecoomb Hall Association, Moulsecoomb Local Action Team, Moulsecoomb Treasures, Saint Georges Hall, Tuesday Lunch Club, North Whitehawk Tenants and Residents Association Laundry Group, North Whitehawk Tenants and Residents Fundraising, and Metamorphosis and Splatt Art Group."
She elaborates and says "We support grassroots community groups because we believe that stronger communities make a real difference to the people who live in them: people in these communities are healthier, experience less crime, have a more welcoming physical environment, have more opportunities to express themselves and are more economically active. In short they have the chance to live fuller lives. We also believe communities are best built by the activity of the members of the community. They know best what is required and what will work. They bring a passion and commitment that cannot be matched by top down services provided by the statutory or private sectors. We'd like to say a big thank you to East Brighton Trust for supporting our work with East Brighton community groups this year. We have a long standing relationship with some of these groups, and it has also been wonderful to get to know new groups during the year. Groups based in East Brighton are eligible for membership of the Centre, and many of these groups are our members. The total cost of our work with these groups since February 2015 has been £1702. Your grant of £500 has been extremely valuable. We have funded the rest of this work through income from our equipment services."
Rose also sent us some photos of members of Aqua Seniors, East Brighton Bygones and Moulsecoomb Treasures at their AGM which took place in October 2015.
For further information on the excellent work of the centre, look them up on facebook or follow them on twitter.