Improving Health & Wellbeing in Whitehawk with Amaze
Posted on
Amaze is a charity that offers information, advice and support to families of children with special educational needs and disabilities.
They recently launched a monthly coffee morning for parent carers who live in Whitehawk.
The coffee morning is for parents or carers of children with additional needs, or children who are experiencing difficulties at school. It takes place on the last Thursday of each month at the Whitehawk Inn.
The idea of the coffee morning is to provide a place to relax, meet other parents in similar situations, talk to professionals and find out what's available in Brighton and Hove for parents and carers, for children and for families. The first coffee morning took place on Thursday 25th February.
East Brighton Trust awarded them a small grant to launch the new Coffee Morning with a "Health and Wellbeing event" which was open to Whitehawk families with children with special education needs and disabilities.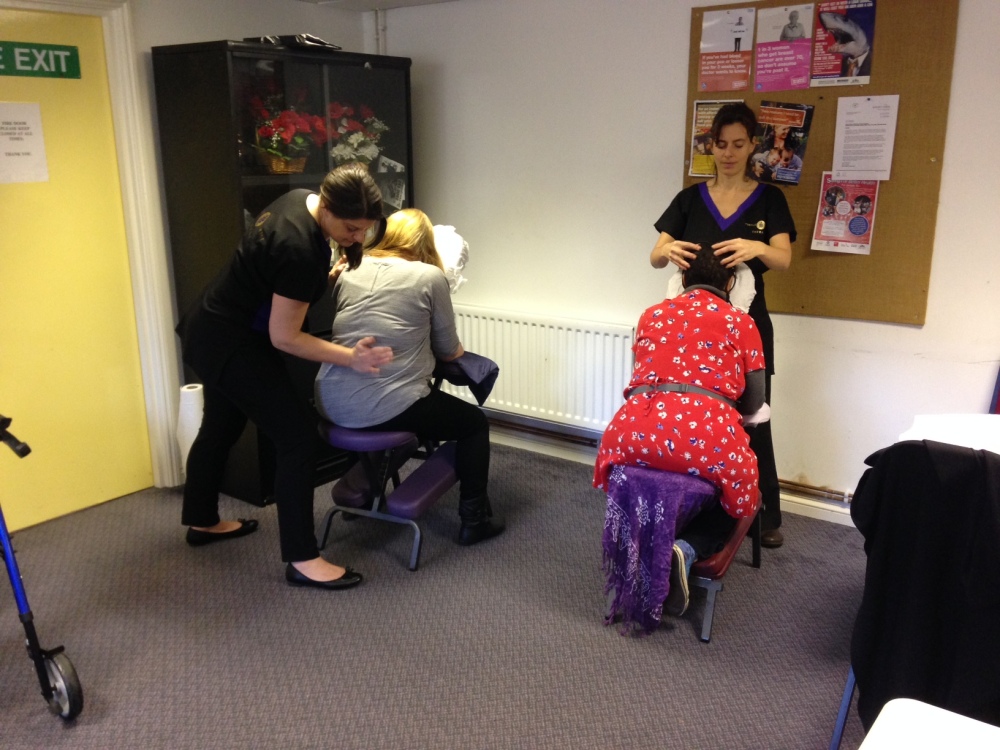 Paolo Boldrini, Parent Carer Participation and Outreach Worker at Amaze sent us these pictures of the health and wellbeing event and told us "The event was aimed at parent carers, who very often feel very isolated and rarely take time to look after themselves as they're too busy looking after their children. We provided information, pampering sessions and a lovely lunch from Dine (a BHT project). Amaze has been supporting parent carers in Brighton and Hove for many years. We want parent carers to become more resilient and informed. We are very happy to be launching the monthly coffee morning in Whitehawk. Parent carers will be able to meet each other and find out what's available in the city.
Naomi, one of the parents who came along, said "'I have been living in Whitehawk for years and felt very isolated. My time is spent organising my disabled child's life. It was good to come along to the event, meet other people and meet Amaze. I'm looking forward to attending the monthly coffee mornings'.
If you'd like to attend the coffee morning it takes place every last Thursday of the month (during term time only) from 9.30am to 11.30am at the Whitehawk Inn.