Sunflower Support Group summer outing.
Posted on
Sunflower Support Group received a grant from us in January 2015 which was used to take a group of young people and their parents/ carers to Legoland for a family summer outing. With some money left after the trip the group were also able to organise a pottery session and social for parent carers.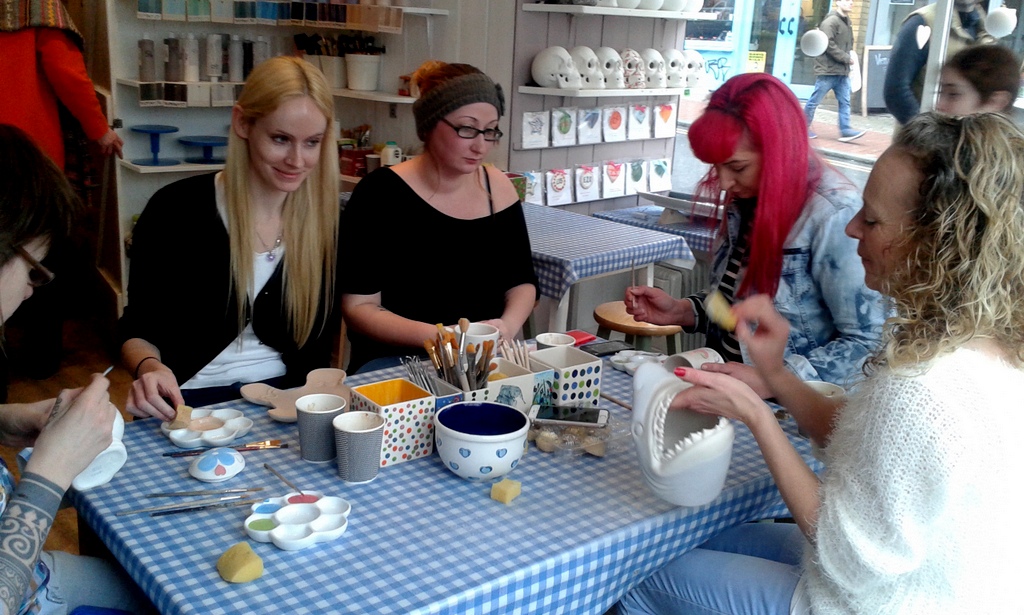 The sunflower support group is a space for parent carers of disabled children/young people and children with additional needs living in Moulsecoomb area. The group was created to enable parent carers to meet each other, get informed and feel less isolated.

Parent Participation Worker Paolo Boldrini told us "With the trip to Legoland we wanted to offer an opportunity for some of our families to enjoy a day out. Some families who are part of the Sunflower Support Group couldn't afford to go on a day trip so we decided to organise one. The outing was great fun, families were able to relax and enjoy a free activities full-packed day out. The trip was also an opportunity for children and young people, including siblings of children with disabilities/additional need, to meet each other.
We had a small underspend from the summer trip and the group decided to have a parent carer social event just before Christmas. We went to the pottery on the lanes and for one day parent carers were able to switch off, relax and enjoy themselves."
Lin, one of the participants, added "The day trip to Legoland was fantastic, my children loved to be able to be first on the queue on a very busy day! The weather was awful, it rained for the whole time we were there but we had so much fun!" and of the pottery day, another parent carer, Theresa, said "I always wanted to paint a plate or a cup. On the day at the pottery I ended up painting a shark head (!) which I eventually gave to my son as a Christmas present. He loves sharks!".
The group holds monthly coffee mornings for parent carers which you can find more details of on their website or facebook page.

The picture above shows a group of parent carers from Moulsecoomb enjoying a chat during their pottery session.