Poets vs MCs reaching young people in East Brighton
Posted on
You've heard from us before about the Youth Poets vs MCs, a fantastic project where Young People in Brighton & Hove are coached in the skills of poetry and rap then display their talents at an annual battle of words which takes place as the flagship event of Bfest, the Brighton Youth Arts Festival.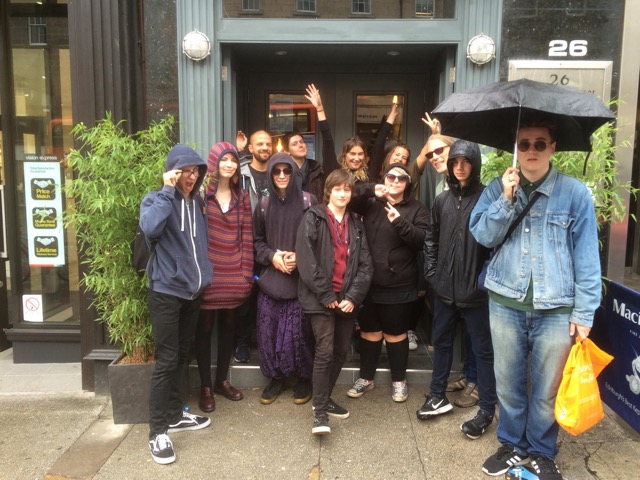 Last year, Youth Poets vs MCs were awarded an East Brighton Trust Partnership grant, a commitment from us to provide funding for 3 years with a focus on growing their reach in the East Brighton area. The grant went towards employing young performers from East Brighton to coach the participants, host events and to hold a number of workshops in East Brighton. The funds also supported the delivery of assemblies at local schools where Moulsecoomb rappers Terrianne Goodwin (Tez) and Harry Trueman plus poet Tommy Sissons of Whitehawk led performances - which were met with rapturous applause - and encouraged students and staff to get involved.
In addition to this, workshops were held at the 67 Centre, Crew Club and Brighton Youth Centre. These workshops featured present and past participants of the programme, along with members of the coaching team and Ceezlin, a local successful hiphop artist. Tez, who has been a participant in the project for 4 years and is now older than the target age-group, was given specific responsibility for organising and promoting one of the events as part of her development.
A number of workshops were dedicated to building the MC and poets teams for the final slam event and Tommy - a previous participant who has gone on to develop a successful career in performance poetry - returned not only as peer mentor but also to coach individual sessions. All of these workshops did a great job of reaching young people in the East Brighton area.
Then in August, Youth Poets vs MCs took to Edinburgh to perform a number of shows as part of the Festival Fringe. This gave poets and rappers from East Brighton the chance to perform in front of brand new audiences, developing their confidence and competence, with many participants from the Youth Team considering it to be a life-changing experience.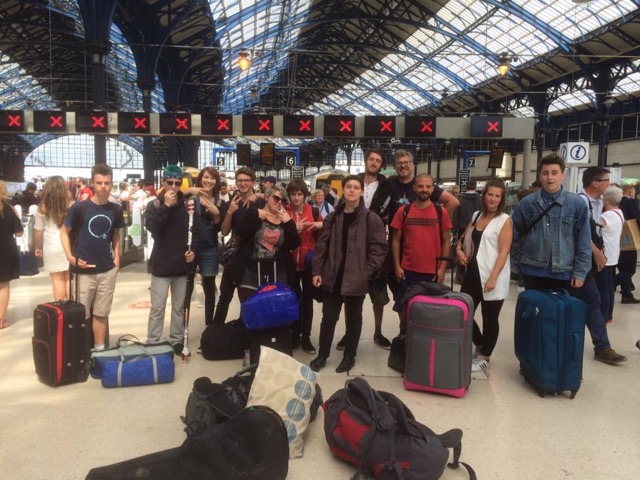 Project organiser Michael James Parker said "It was great to see the growth of Tez and other participants from performing in shows last year to hosting assemblies this year, to being more involved in the running of the events, to taking ownership of the stage with lots of experience in Brighton and Edinburgh."
And Mike Roe, Lead Youth Worker at Brighton Youth Centre said "Each member of the group has successfully dealt with initial fears about performing in front of an audience and moved to actively seeking opportunities to perform and collaborate. The Edinburgh residential accelerated this progress with members working across forms, creating new material and performing it in front of new audiences each day. The quality of performance and mutual support amongst the group grew significantly and has remained since."
The Youth Poets vs MCs are aiming to build on their work this year, creating an ongoing series of events throughout the year to encourage greater participation, with previous and current participants taking the lead in attracting new participants.
We're looking forward to more of their events in 2017, and recommend you go and see them if you get the chance. You can stay up date with what they're doing by following the Youth Poets vs MCS facebook page.
The pictures here show East Brighton superstars Tez and Tommy performing at the Edinburgh Fringe as well as the whole team during their adventure in Scotland.