Every Wednesday afternoon up at the Brighton Aldridge Community Academy (BACA), the bike club takes place. Open to all students at the academy, the club offers a basic bike maintenance service and gives young people the chance to develop skills to maintain the academy's fleet of bikes. Students then have the opportunity to ultimately gain an industry recognised accreditation.
They approached us in Summer 2015 for funding to employ a qualified mechanic to head the BACA Bike Club, look at ways of increasing membership, work with female BACA staff to increase girls joining the club and finding ways of challenging the riders to develop their skills and competencies.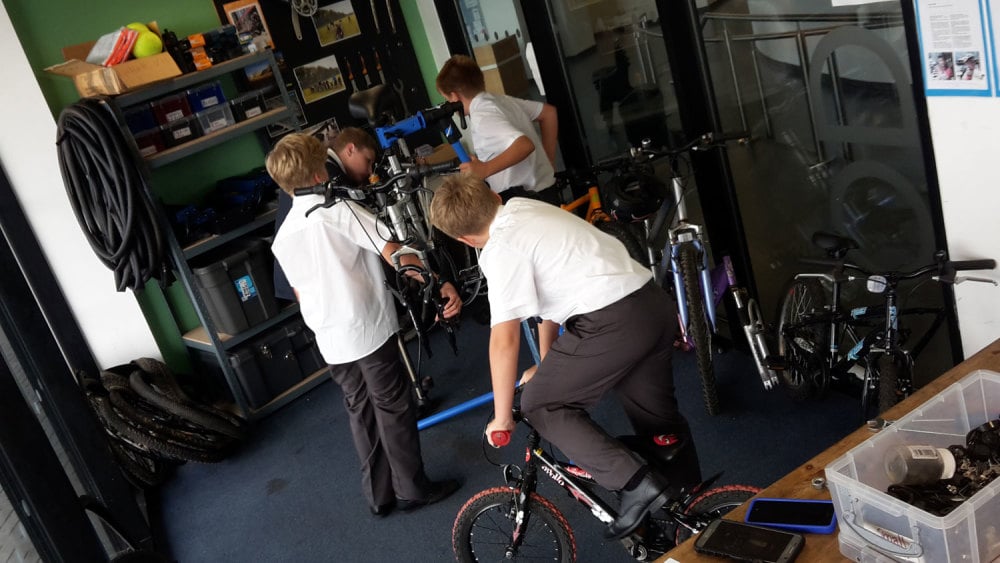 East Brighton Trust were so impressed by what they were doing that we awarded them a partnership grant, guaranteeing to support them with funding for three years.
Bike club members spend their time after school fixing up students' bikes and learning new bike maintenance skills. In addition to keeping the schools fleet of bikes running smoothly they work on staff and students bikes in order to encourage them to cycle to school.
When the weather is warmer, groups of students from the bike club take regular rides up to Stanmer Park after school every Wednesday. This allows them to improve their fitness, their bike confidence and handling skills and to explore their local area. The bike club are aiming to restart these bike rides in Spring 2017.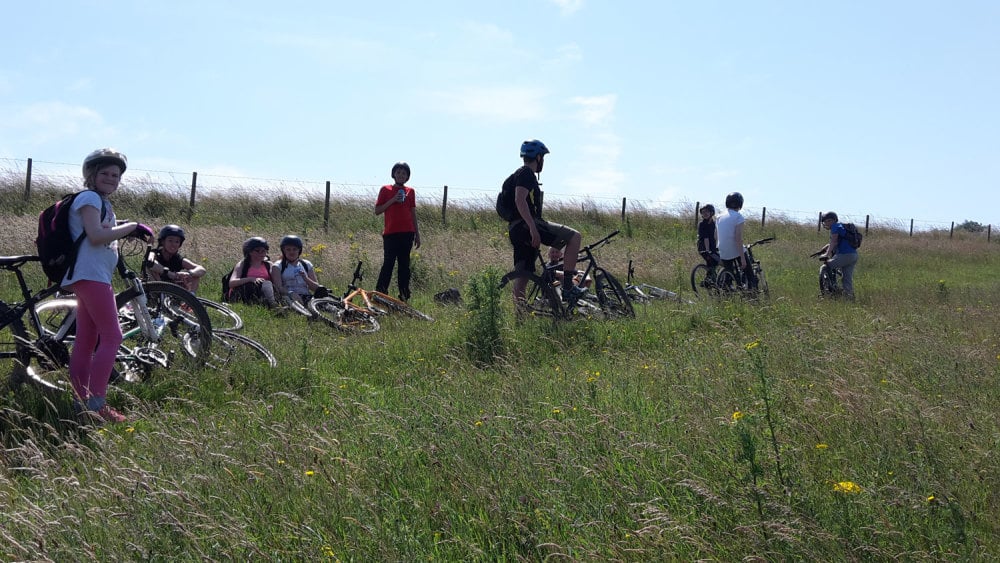 Iain, the bike club project manager got in touch to tell us about some of the challenges the bike club faces "Demand for the work I am doing at BACA seems to be growing as I work with new students most weeks I am there. The workshop is now well stocked with tools and the bikes are all maintained to a high standard. I am conscious of the fact that the bikes are reaching such an age that things are going to start wearing out and this will increase the cost of maintaining them. Also, in an ideal world, it would be great if we had a few bigger bikes. Some of the students are six feet tall and all the bikes we have are small. We manage fine with what we have though."
The photos attached are from an after school bike maintenance session taken in the summer and of the Rewards Day ride from the school to Ditchling Beacon in July.
We wish them the best of luck with the bike club and look forward to hearing about their next steps.