Moulsecoomb Kidz Klub
Posted on
Kidz Klub are a charity which runs exciting weekly clubs, providing fun activities and help for children and young people, in partnership with local churches. The Moulsecoomb Kidz Klub is run in collaboration with New Life Church and they meet every Tuesday evening during term time at St George's Hall.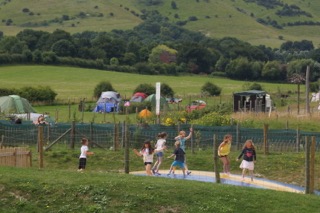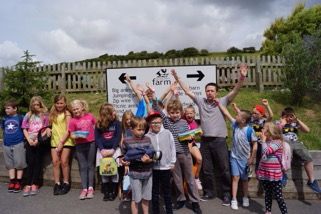 One aspect of their work is to run "Best-behaved kidz" outings to encourage good & co-operative behaviour & respect and "Young helpers" outings as a way of thanking their brilliant young helpers.
They received funding from us in January 2016 to cover costs associated with these outings, mainly entry to places such as Bowlplex, Spring Barn Farm & other local attractions, plus fuel for their minibus.
They were recently in touch to say thanks: "We all had a really great day out - plenty to see and do at the Farm Park, a great way to start the holidays, many many thanks EBT!" and sent us a few pictures from their 'Best Behaved' Trip in July at Spring Barn Farm Park.