New Roots community allotment
Posted on
In early 2017 we were happy to award one of our small grants to New Roots – a community gardening group in Moulsecoomb.
New Roots, based on the Moulsecoomb allotments, produces healthy organic fruit, veg and herbs for people who would otherwise be unable to afford them.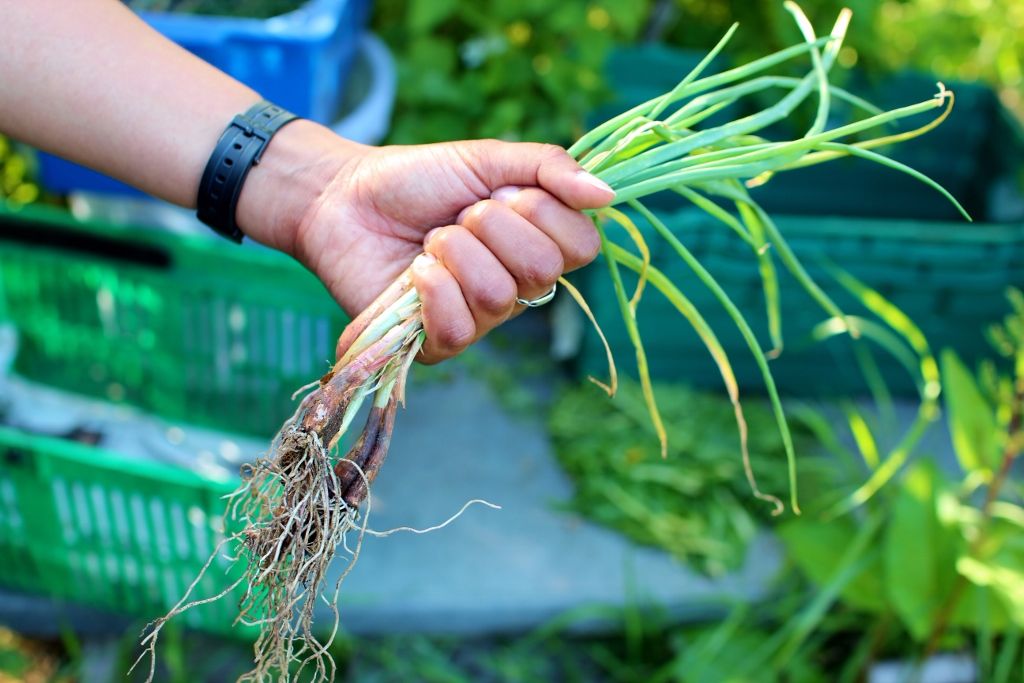 The East Brighton Trust funding went towards the running costs of the community project – for new tools, seeds and rent of the plots. New Roots member Amy told us "The group has been running since 1993 and the grant has helped it keep going when other sources of funding are no longer available".
She went on to tell us more about the group and its members – "The New Roots work not only brings physical and mental health benefits to our members, as well as helping them learn new skills, but it also benefits their families and friends and the wider community as it is open for people to drop in and people also benefit from the organic produce. About 50 people get involved with the allotment every year.
We are a multi-generational project and have people with a range of experience. We all work together and learn from each other.
As mostly low wage earners and part-employed/unemployed/families we grow our vegetables and fruit to fulfil dietary needs. It is also an educational project which promotes organic growing techniques to the local community.
We work cooperatively - we make any big decisions together and have collectively responsibility for the garden. This helps develop people's confidence with growing."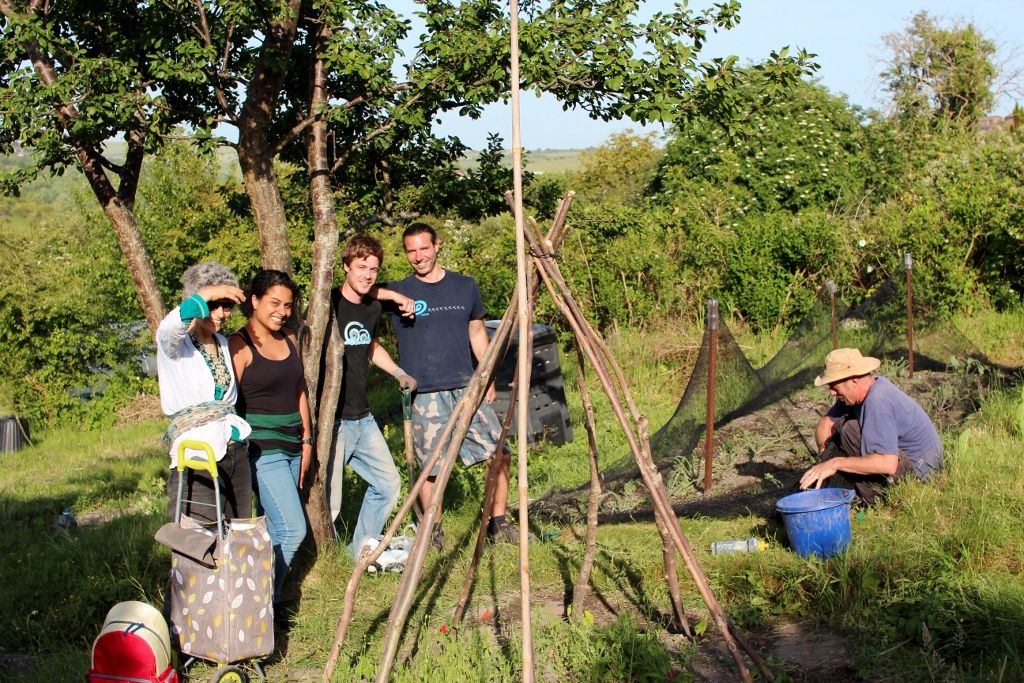 Another New Roots member, Julia, wanted to let us know how the group has helped her through a difficult time - "New Roots means a lot to me. I am almost through my medical treatment for breast cancer - surgery, drugs etc, and New Roots constitutes a vital dimension of my other cancer treatment - my self-treatment. Growing my own food with others, all of us learning from the more experienced and long standing members on the one hand and the land itself on the other, is one of the most exciting experiences of my life so far. Ah, so it's beautiful up here on the hill above Moulescoomb and the people and plants are so inspiring."
And on a personal level for her, Amy told us "Being involved with New Roots has been very welcome at stressful times of my life. It has been somewhere to go and do something productive, somewhere quiet and peaceful to escape and somewhere to learn new skills."
We visited the group in June for a nose around and to hear about how the plot has evolved over the years - we hope you enjoy these photos we took up on their allotment. If you're keen to get involved with this fantastic community gardening group, New Roots are always keen to hear from people who may want to get involved with the project. Please email [email protected] to find out more.