A random act of kindness for the 55th Moulsecoomb Scouts
Posted on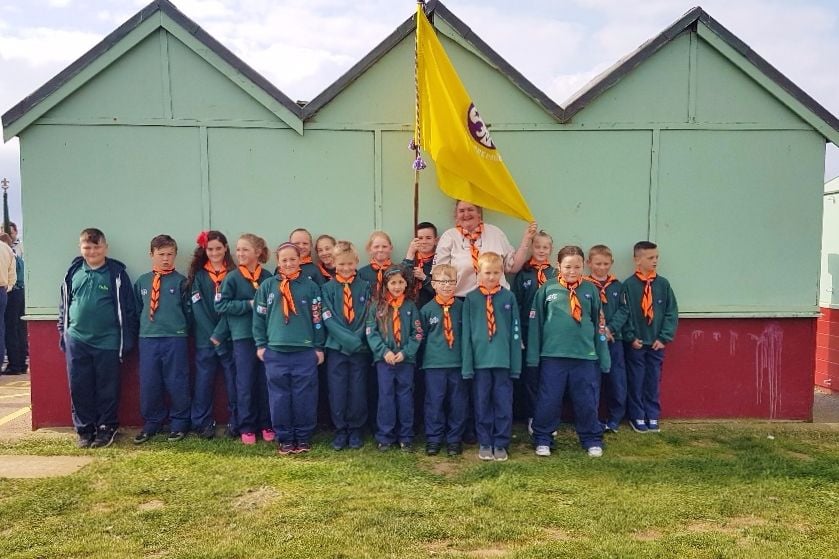 It's always so nice to receive feedback from the projects we've supported so we were happy to hear from the 55th Moulsecoomb Scouts group recently. We awarded them £5000 of funding from the Colin Sayers Random Acts of Kindness fund at the end of 2015 to help get their group set up.
A bit of background to the project – Scouts are the biggest mixed youth organisation in the UK. They aim to change young lives by offering activities, experiences, adventure and the chance to help others to make a positive impact in communities. In 2014, Scouts UK launched a campaign by the name of "Better Prepared" with the aim of bringing the benefits of Scouting to 200 of the most deprived areas of the UK by 2018. Under this banner the Brighton and Hove Scout District decided to create a new group in January 2016 at St Georges Hall in Moulescoomb.
Scout Groups are managed solely by volunteers, so local adults and parents were asked to help fulfil a number of available volunteer roles. And the group got in touch with us just before Christmas 2015 to see if we could help fund them as they set-up. At the time, David Floud, Regional Development Officer (East Sussex) for The Scout Association said "We believe it will add to the community and provide positive character traits and life skills for the local children. We think Scouting will succeed in the area - Moulsecoomb has a history of scouting and from the array of projects in the area it is clear there is strong support from the community."
The Scout movement has been making a difference to childrens' lives since 1907, as explained on the Scouts UK website; "Scouts helps children and young adults reach their full potential. Scouts develop skills including teamwork, time management, leadership, initiative, planning, communication, self-motivation, cultural awareness and commitment. We help young people to get jobs, save lives and even change the world.
"As a Scout you can learn survival skills, first aid, computer programming, or even how to fly a plane. There's something for every young person. It's a great way to have fun, make friends, get outdoors, express your creativity and experience the wider world."
We were very happy to support this group offering activities and skills to girls and boys in the Moulsecoomb area and we allocated £5000 from the Colin Sayers fund to help the group set up. These funds went towards rent, camping and sports equipment, uniforms, and to subsidise membership fees. This last point is particularly important as it means the attendees can be charged a nominal fee to participate, so no-one is excluded should their family be under financial pressure.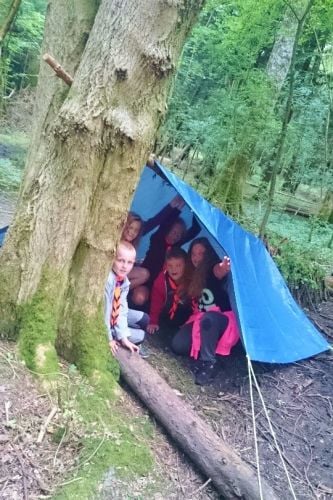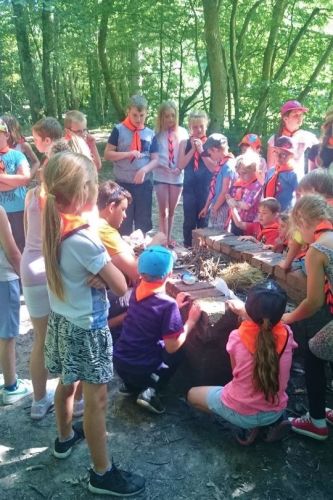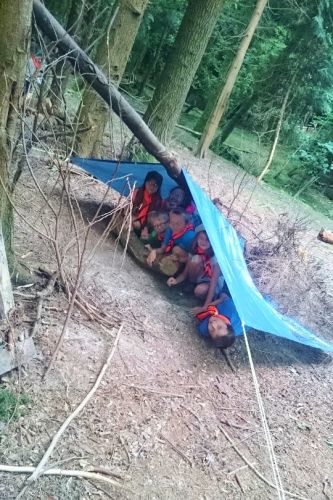 Just 18 months since the group started there are now 50-60 children from the Moulsecoomb estate attending regularly, with many more expected to join in September. The members have so far attended 3 camps, which volunteer Claire Brewer told us that all the children loved, "they learnt new skills like fire-lighting , shelter-building and putting up tents" she said, "for a lot of these kids it was their first time camping and for some even their first holiday".
The group was initially open to Beavers (6 to 8 years) and Cubs (8 to 10½ years) and from summer 2017 accepts older Scouts too.
The clubs take place at St George's Hall, Newick Road, Moulsecoomb during term times and are open to girls and boys.
Beavers - Mondays 6pm -7pm – (ages 5 ¾ - 7 ½ )

Cubs - Mondays 7.15pm - 8.30pm (ages 7 ½ - 10)

Scouts - Wednesdays 7pm - 8.30pm (ages 10 -14)
Claire sent us a few pictures of the scouts at some of their activities and the camps. We're so glad that East Brighton Trust were able to help so many young people from Moulsecoomb – who now join over 26 million members of the prestigious Scout movement worldwide.