Strike a Light – Remembering Together
Posted on
In May 2017 Strike a Light applied through our small grants scheme to run a series of workshops in East Brighton as a part of their series - Remembering Together - Life History for the community.
Strike a Light is a community arts and heritage organisation which engages people in creative and heritage activities - many around exploring memories.
With the help of our funding, they delivered a series of 18 workshops over the course of 7 months at three locations in East Brighton - Moulescoomb Library, The Bevy pub, and with East Brighton Bygones in the Whitehawk area. These were aimed at encouraging local residents to engage with their memories, record experiences and celebrate local lives to create life history books to keep and share into the future. As well as encouraging intergenerational integration, the workshops aimed to help develop a sense of local cohesion.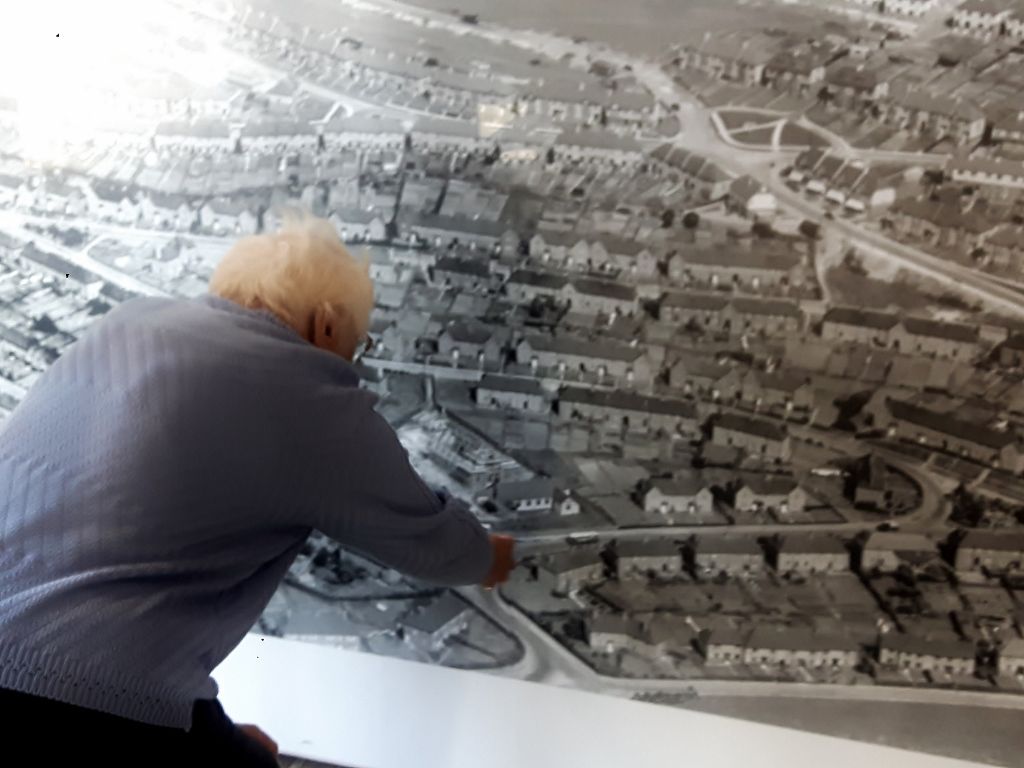 Though the groups were open to any local residents, they were particularly promoted to two specific groups. The first was people experiencing early onset dementia, as a way to help support their life changes and memory loss in a positive and grounding way. And the second group was those adopted, fostered or in care. Life history work was in fact originally developed for engagement and support of looked after people, to nurture a positive sense of belonging and identity. The Strike a Light workshop groups provided a means of support to young people from these backgrounds, who may have experienced feelings of isolation and marginalisation in their lives – giving them a chance to discuss their own experiences with other participants.
During the guided sessions, participants and carers received resources and reminiscence training, as well as materials to make their books - including old photographs, photocopies, maps, collage and text.
Each group also had the chance to visit The Keep – a Moulsecoomb based archive and historical resource centre. This gave participants the chance to explore their family history using Ancestry software and national archives.
The books created are something that participants can treasure themselves and share with other people, as well as being used by carers and family members to learn more about the person they are providing care for.
Creative Director Nicola Benge sent us some photos of the sessions at The Bevy in action and told us: "During our sessions with groups of older people we have laughed and cried whilst making creative and personal books about participants' memories that they can take home and share. It's an honour and a privilege to engage with groups from East Brighton to share their life stories."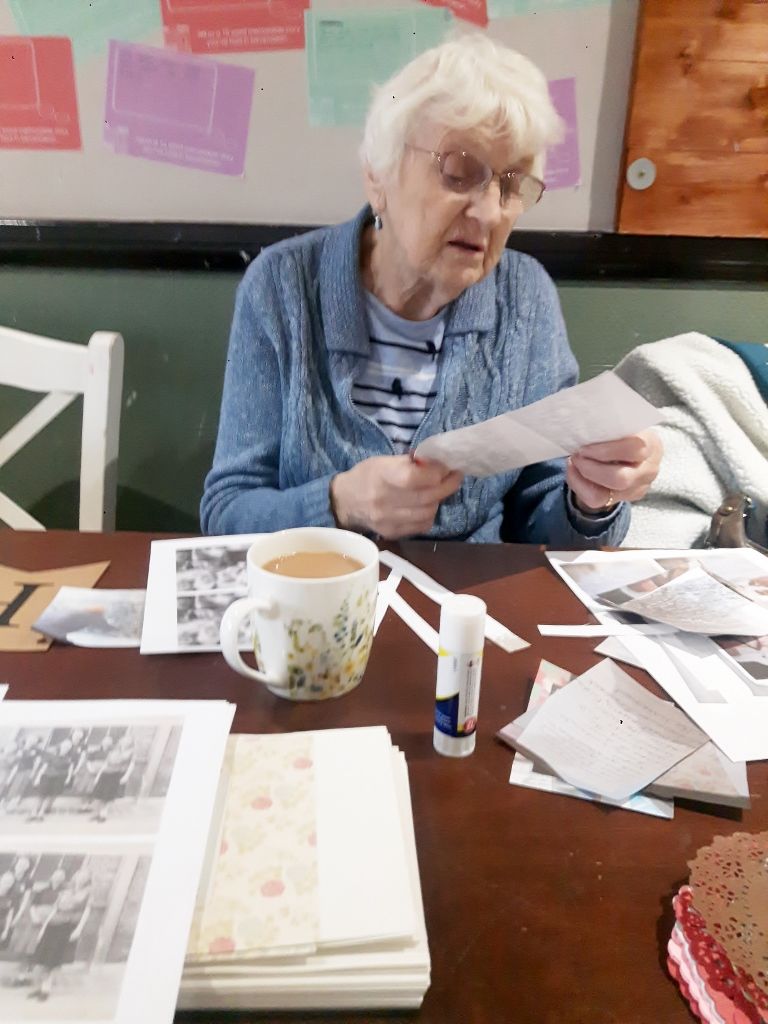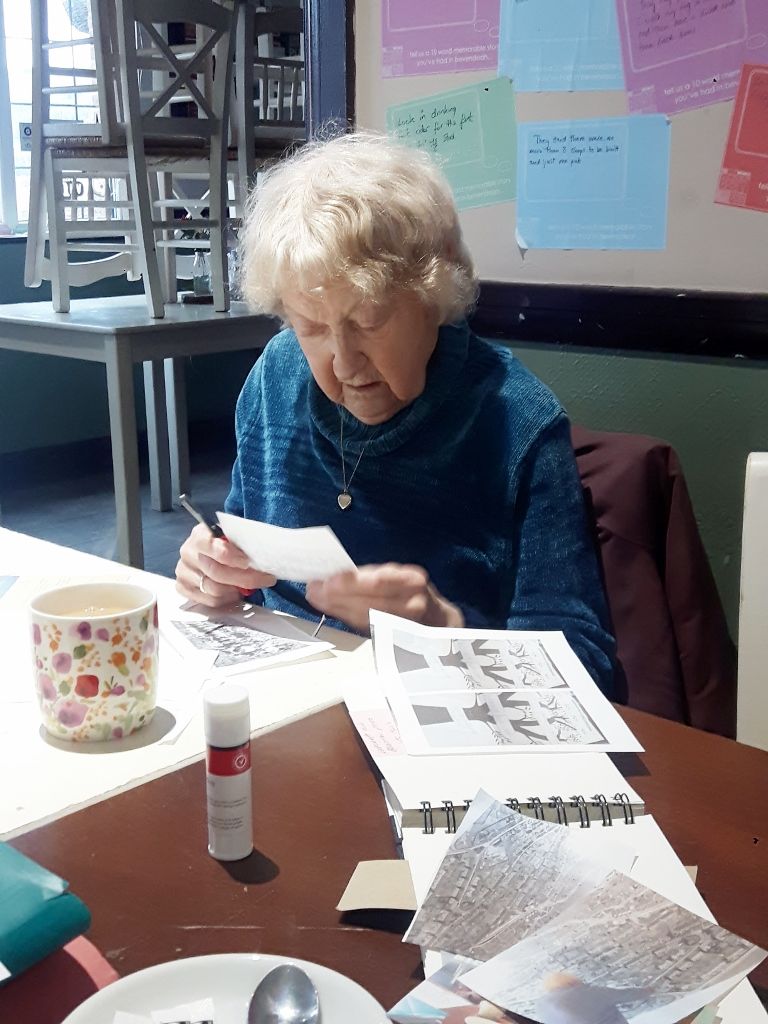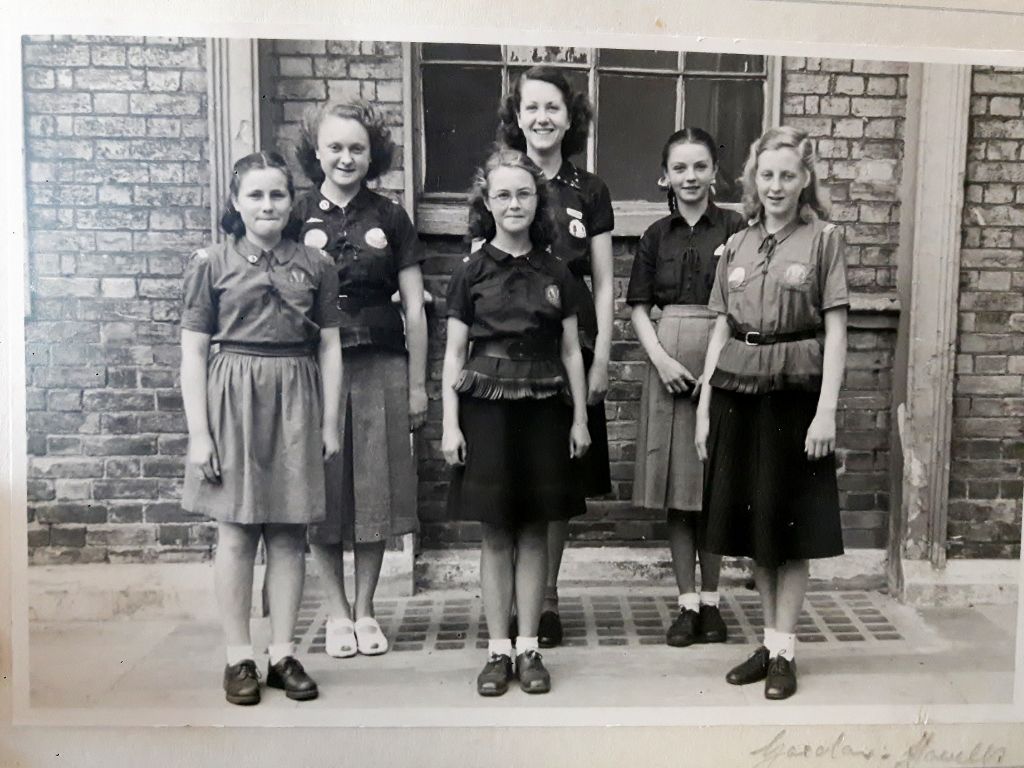 Find out more about the organisation on the Strike a Light website and keep an eye on their facebook page for details of upcoming workshops.