New laptops for the Air Training Corps.
Posted on
Early last year, the 225 (Brighton No.1) Squadron Air Training Corps received £500 from our small grants scheme. Based at Preston barracks, the group is attended by many young people from the East Brighton area. The 225 Squadron are a uniformed youth organisation for young people aged 12-20yrs, they parade 2 nights a week, for 2 and a half hours per evening and deliver training to enable cadets to progress through their cadet classifications. They applied for funding to purchase 2 new laptops which were necessary for cadets to complete their ATC exams, all of which must now be taken online. With limited computer resources, the group had previously struggled to put cadets through their exams in a timely manner. These delays meant that cadets' progression on to further topics were therefore also slowed down.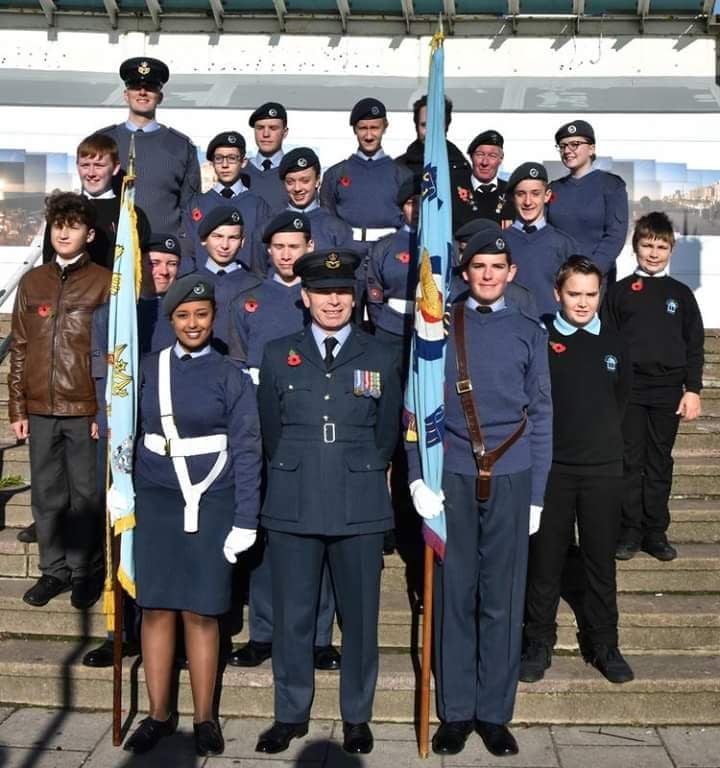 (The Air cadets at the Remembrance Parade 2017, photo from the 225 Squadron twitter account)
Cadet Warrant Officer Jane Kistnasamy, who submitted the application to us, got in touch to say "Thank you so much for awarding us the grant. We have been able to purchase the 2 laptops as planned. The laptops were already put to use within the same week of purchase, with cadets using them to take their exams. Our project of teaching the air cadets syllabus is ongoing so the laptops will be in good use. We have future plans to run collaborative projects which wouldn't be possible without the new laptops."
We're glad the laptops have been so useful and wish all the cadets the best of luck with their future progression through the STC programme.
Look up the 225 (Brighton No.1) Squadron ATC on twitter @225SqnATC to follow what they're up to.