Manor Gym Lunch Club and Boccia Session
Posted on
Every Monday at the Manor Gym in Whitehawk a group of people meet up between 12 and 2pm for a healthy lunch and a sociable fun game of boccia. Boccia is a ball sport related to bowls and pétanque which was originally designed to be played by people with cerebral palsy. It is now played by thousands of people all over the world, including at Olympic level.
In May 2017 the Brighton group applied to us for a small grant to cover some of the costs of running the group – primarily, venue hire and the cost of providing a healthy lunch.
About 30 people attend the sessions and organiser Tanya Burbidge told us "I have been running this boccia session now for 12 years and I have learnt how important that it continues for the locals as there is no other community lunch club and boccia session open as a drop in to local residents. For many of them this is one of the only times they get out of the house during the week."
They sent us this picture of one member proudly showing off a trophy from a recent tournament win.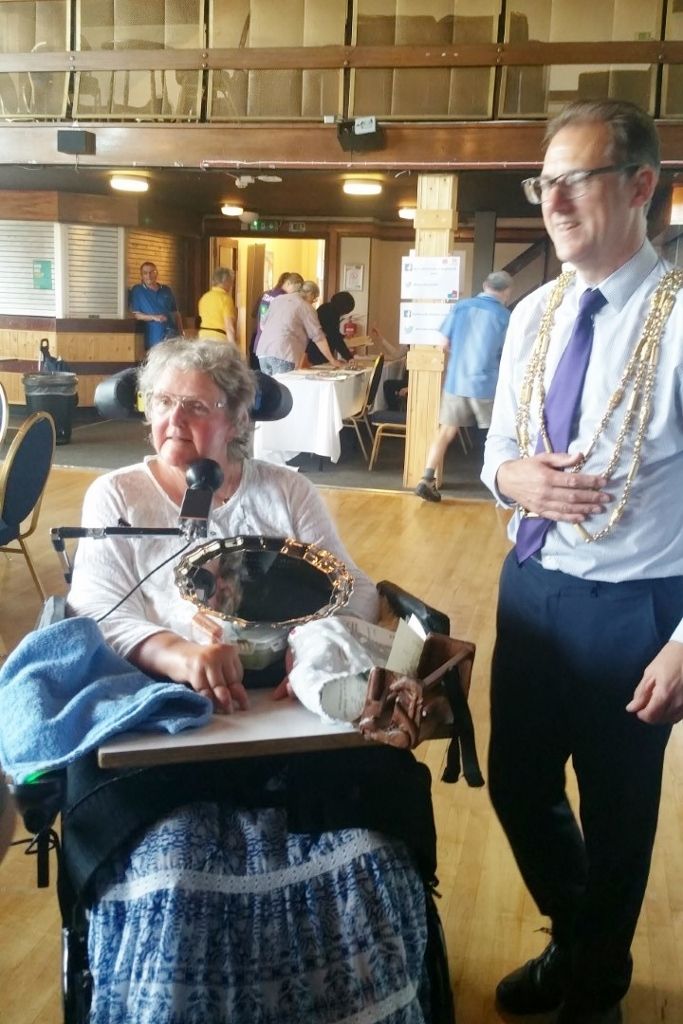 The group describe themselves as "Open to everyone of any age or ability. We're a happy, friendly group". You can find more images of the Boccia sessions on the Manor Gym facebook page.