The Good News Centre in Moulsecoomb applied for a grant from East Brighton Trust in January 2017 to pay for electrical work to enable their Men in Sheds project to take place. The Good News Shed is a community space for men to connect, chat and make things together. The activities undertaken are similar to those which typically take place in garden sheds and the communal setting helps reduce loneliness and isolation as well as being fun.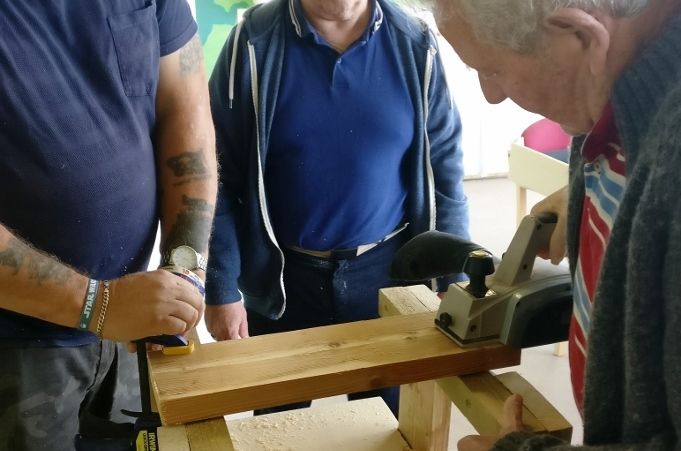 The money went towards paying an electrician to put in extra power points for power tools and to purchase a Silverstone 750W dust extractor. The power tools used in the woodwork of Good News Shed create a lot of sawdust, which it was necessary to extract. The extraction of the sawdust means that the working area now remains relatively dust free, which not only allows for a cleaner work space, but also promotes the health and wellbeing of those using the building.
The sheds project provides huge benefits to participants, enabling them to improve their confidence, feel part of a community and to feel empowered by sharing skills with others.
Project Organiser Neil Hilton told us "Many of the people who attend the Good News Shed are elderly, and have experienced loneliness and isolation. Attending this project twice a week has become a highlight for them. They have learnt new skills, or awakened dormant skills, they feel a sense of personal achievement, and a sense of community with their fellow attendees."
The local community has also benefited from the work of the men in the Good News Shed. They have been involved in the following projects:
* repairing local park benches that have been vandalised
* making a shed for the local adult learning centre's garden project
* making access ramps for individuals in the community
* making flower pots for a sensory garden for members of a dementia group at the Bevy community pub