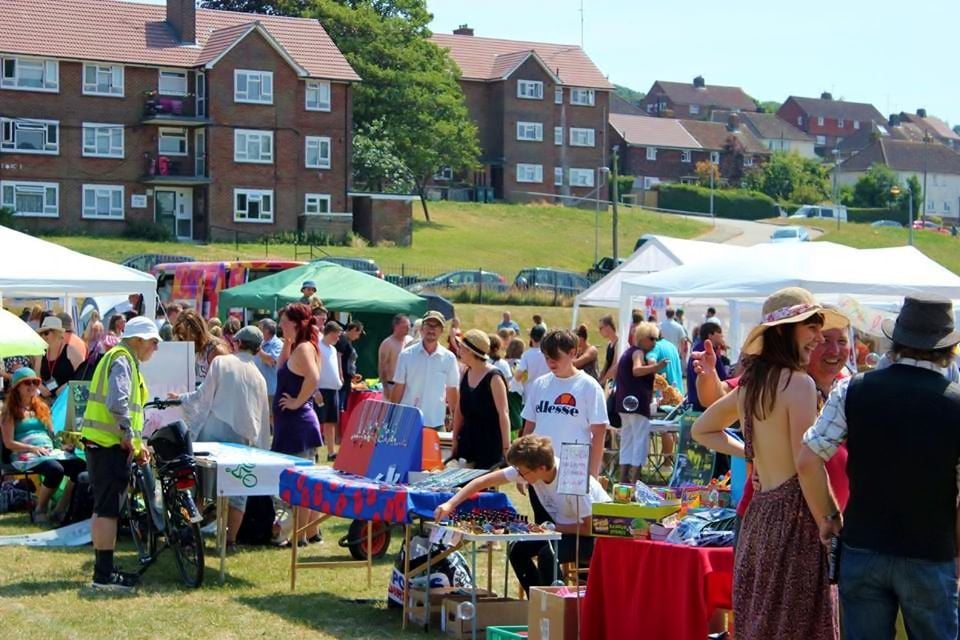 Bevendean's community festival BevFest took place this year on Saturday 7th July. Bevfest is an annual one day music, arts and sports festival in Bevendean for the people of Bevendean, Moulsecoomb and Bates Estate. It started in 2012 and the aim is to encourage creativity, an active lifestyle, social inclusion and to bring together some of the communities of East Brighton. It is now a highlight in the local calendar.
This year's events included food stalls, gift stalls, live bands, a children's play area, a refreshment tent run by The Bevy and even a huge screen to make sure people didn't miss the World Cup match!
Due to the isolated location, low car ownership and low income of people in the area the Friends of Bevfest applied via our small grants scheme for funding to run a free shuttle bus on the day. This ran to and from the event location in Lower Bevendean and encouraged people from Higher Bevendean, Moulsecoomb and Coldean to come along. The free bus service was provided by the Big Lemon Bus company and ran regularly throughout the event from Appledore Rd, The Bevy community pub and the bottom of the Avenue.
Here are some pictures of the day (Credit: Clare Forder), and we hear that a fantastic time was had by all.