Park Life - The Big Picnic
Posted on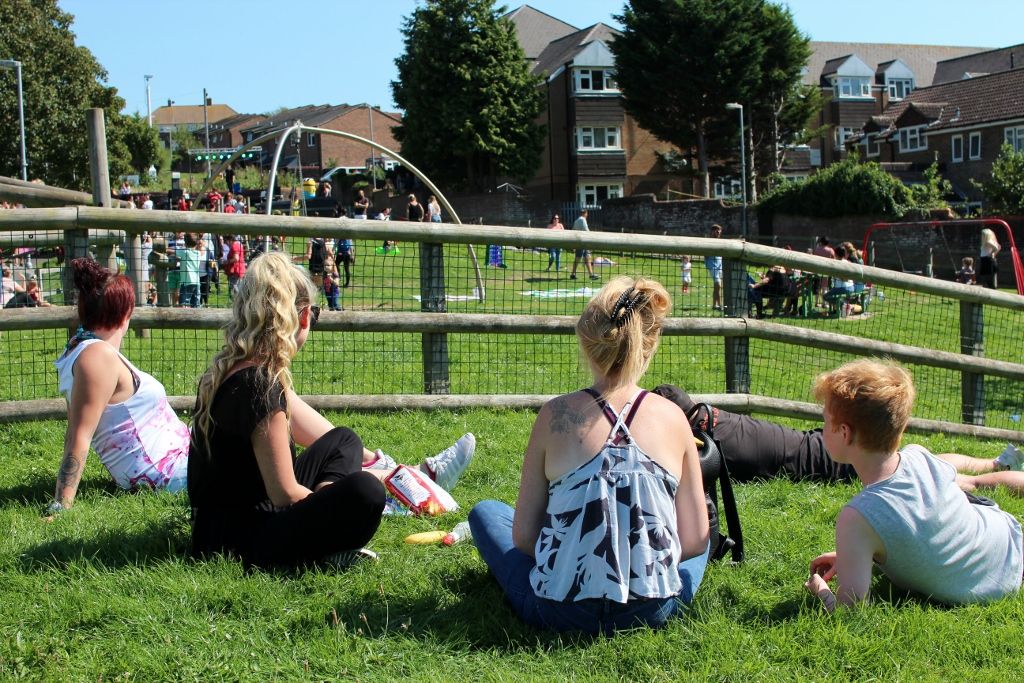 Exciting things are going on in Whitehawk in the form of a group of local families who are campaigning to save their local parks which have fallen into a state of neglect and are unsuitable for children to play in.
A group called Park Life are engaging local residents to fight for improvements to their parks and on Saturday 1st September held a community picnic to raise awareness of the work they are doing.
Games and sports were on offer, alongside the smoothie bike run by local youth workers, a consultation to ask people what they wanted from their parks and a petition demanding change. A barbecue kept visitors well fed and host of music was put on, curated by the Brighton Dome Miss Represented project. East Brighton Trust were glad to chip in with our own contribution - paying for portaloos and refreshments at the event.
The event saw a fantastic turn out and we look forward to hearing more from this passionate group of Whitehawk families who are determined to make positive changes to improve the facilities for local children. Follow Park Life on facebook to keep up to date with their campaign.