Mindful Warriors in East Brighton schools
Posted on
This year, we supported yoga charity Mindful Warriors with a small grant of £500 to bring yoga sessions to schools in East Brighton. Mindful Warriors is a social enterprise aiming to increase the physical and mental wellbeing of young people and communities through delivering high quality yoga and mindfulness programs. In their application they told us "Our vision through sharing the practice of yoga and mindfulness is to build healthy bodies with conscious hearts and minds, empowered to reach their full and fearless potential. Our yoga sequences are designed for school environments and can be used as a tool to reduce stress and anxiety, as well as to improve physical and mental wellbeing."
They have already started to roll out their work in the area and in November took one of their sessions to St Mark's Primary School, who we also work closely with to support through our Primary School Enrichment Grant.
At the end of the session, pupils were asked to write down what they thought and to draw a picture of their favourite posture. Here are some of the comment forms they received back: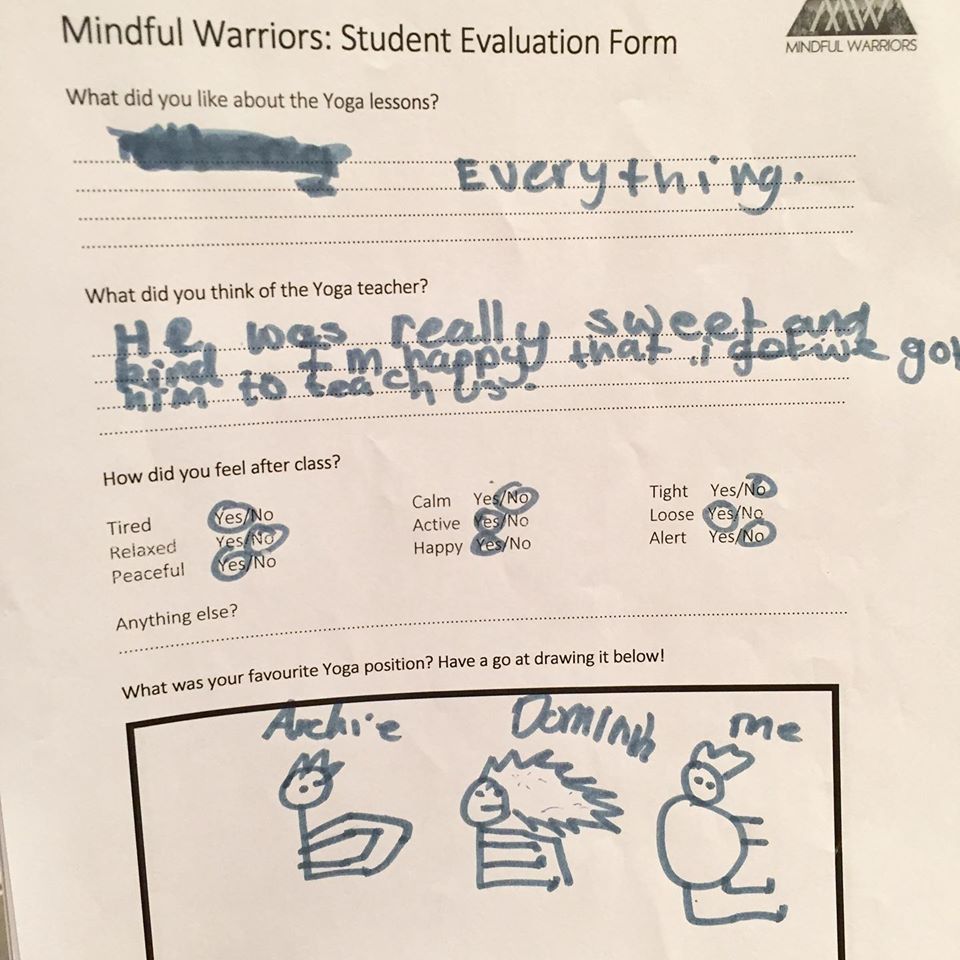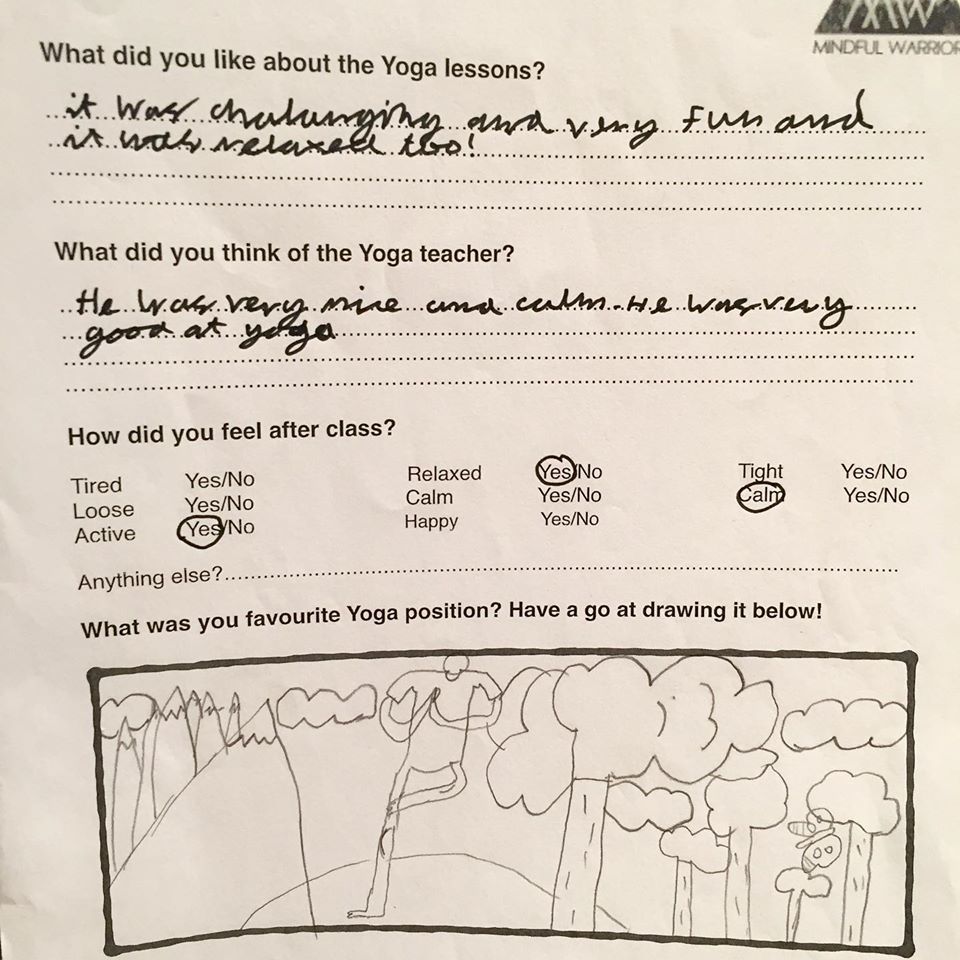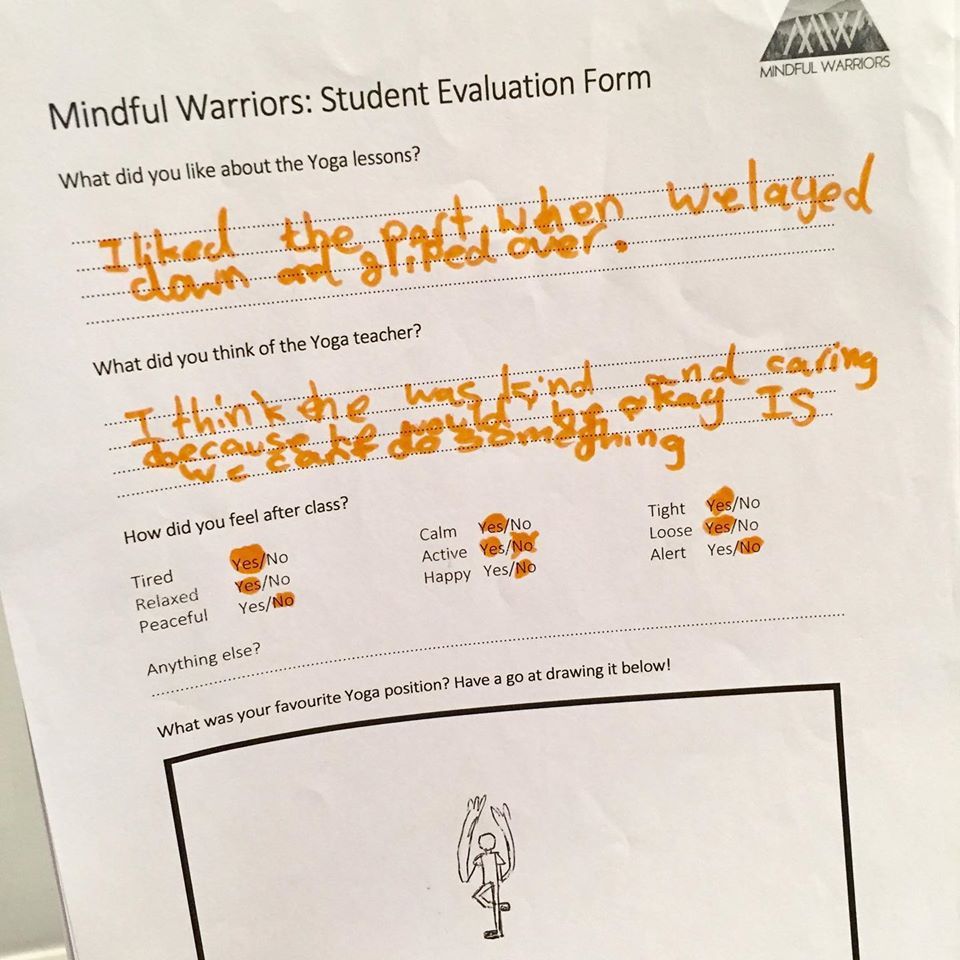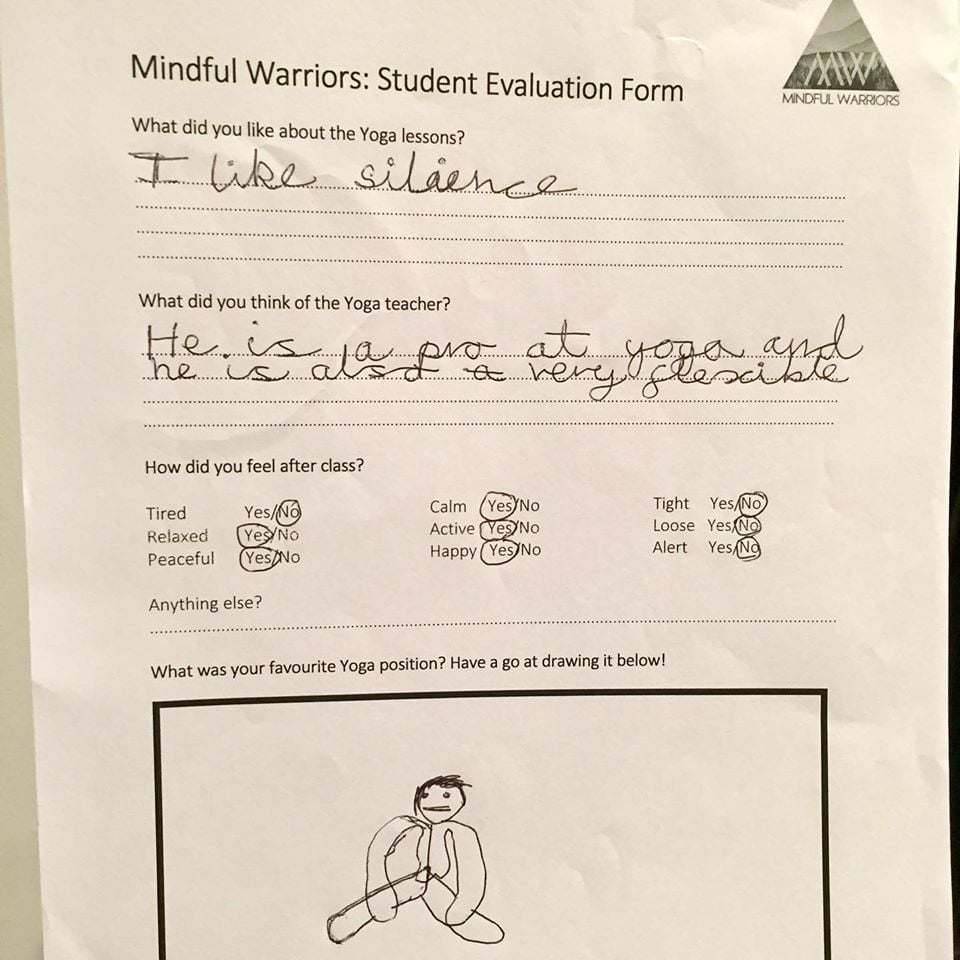 Mindful Warriors also shared some feedback from one of the teachers, who said "Mindful Warriors was a great opportunity for my year group to access an activity that improved their well-being and was accessible for all. The tutor was kind, understanding and clear when helping the children complete the different yoga positions. Even the children that often find it difficult to concentrate were engrossed the whole lesson. Such a great afternoon."
To keep track of their work in East Brighton and beyond, you can follow Mindful Warriors on facebook or twitter.