Chomp Moulsecoomb Family Funday
Posted on
On Wednesday 2nd September, Chomp Moulsecoomb hosted a pop-up event for low-income families living locally. Participants were invited to enjoy a carousel of fun and engaging, family-focused activities in the grounds of Moulsecoomb Primary School. Many of the families in the area have been facing significant challenges, made worse by the Covid-19 pandemic and subsequent lockdown. The pop up event provided a welcome respite - everyone left with big smiles and happy memories, having spent the day learning and playing together.
The activities were hosted by partners from across the city and included table tennis, crafts, chicken handling, forest school experiences, bike riding and storytelling. Many of the partners were groups that East Brighton Trust has supported over the years, and which have received emergency funding from our Colin Sayers fund during the pandemic.
At the end of the sessions each family received a wholesome 2-course meal from The Bevy Meals on Wheels, a locally sourced fruit & vegetable box from the Very Local Food Hub and a treat from an ice cream van which came into the school grounds.
This was a great opportunity for families to spend some time together in the outdoors before the schools went back, taking part in activities they might not normally have access to.
Here is some more information on the groups involved:
Chomp Moulsecoomb hosted the event, this is the local branch of the Chomp lunch clubs which take place across the city and is run by Good News Brighton. These lunch clubs are for children and their families in school holidays to support those in receipt of free school meals. The sessions usually include a hot meal and time for craft activities and games. Parents are encouraged to stay with their children to eat together, and during games have time to speak with other parents to get to know each other and provide mutual support. Chomp Moulsecoomb as well as the other local chomps in Whitehawk & Bevendean have been beneficiaries of our small grants scheme over the years and most recently received £2,000 in our January round.
Brighton Table Tennis Club is based at Moulsecoomb Primary School as well as in other locations around the city. The club provides coaching, runs practice sessions and puts on competitions for members, many of whom come from our city's most marginalised communities. During the pandemic they provided an emergency food distribution service too.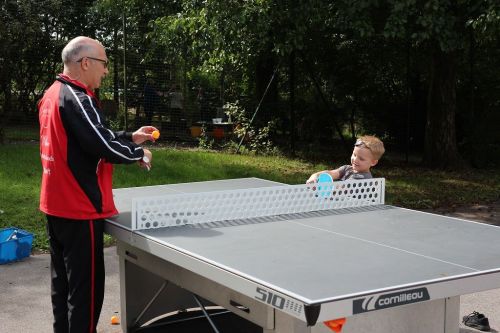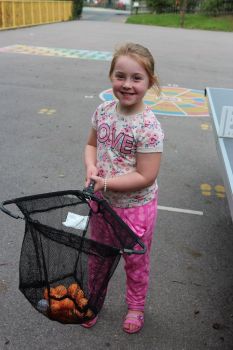 Bevendean Community Garden and the Fernee Forest Club provide opportunities for people to have experiences in nature, through working on a community garden and by using the Forest School approach. During the lockdown, we issued emergency funding to help the forest club to teach their sessions online and to send out education packs to local families. At the event in Moulsecoomb, project leader Sara taught everyone how to make natural leaf prints and to use natural dyes to colour fabrics.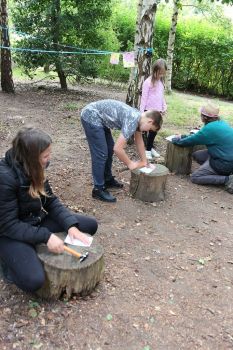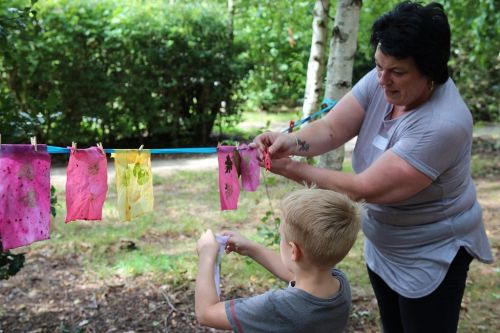 School Bike It officer Lucy of Sustrans was there to give families practice on bicycles. Lucy and her colleagues work in schools across the city teaching cycling skills and safety.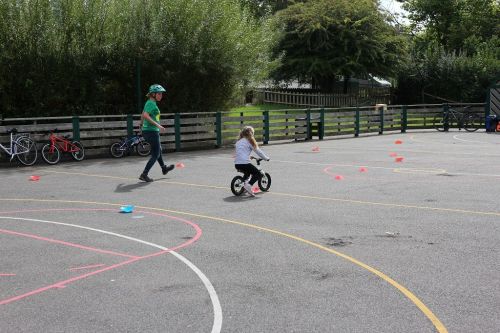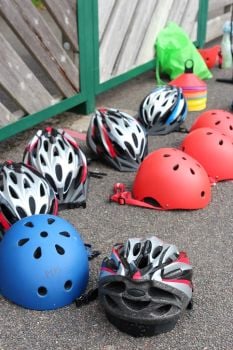 Mark, well known across the east of Brighton as "the chicken man" introduced people to four chickens that they could meet and hold. The chickens reside at the school and Mark often brings them along to community events to make friends with local people. Spending time with animals can be really beneficial in terms of stress reduction, lowering depression and loneliness. He was funded through our seed fund last year to support him in bringing the chickens to more community events.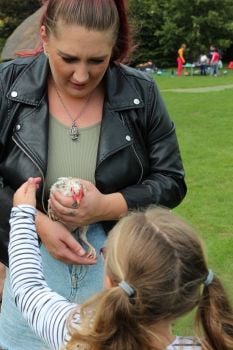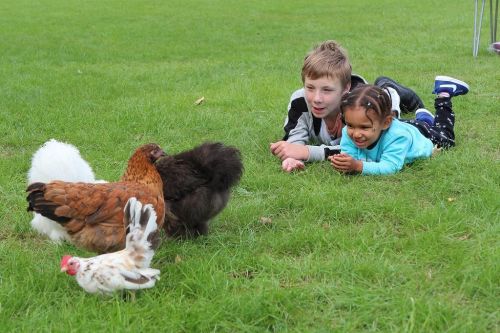 Gladrags Community Costume Charity had a collection of their costumes onsite, with an experienced play worker helping families to use their imaginations and create their own adventures and stories. We are proud to have sponsored two Gladrags projects during the pandemic:
A Covid stories blog in which people were invited to submit their experiences of how they spent lockdown. The stories are now being made into a teaching resource for local schools and community groups to reflect on others' experiences.
A community bunting project where crafters across the city made flags, which were sewn together by volunteers into lengths of bunting which will be loaned out for free for community events and activities.
You can read more about both Gladrags projects here.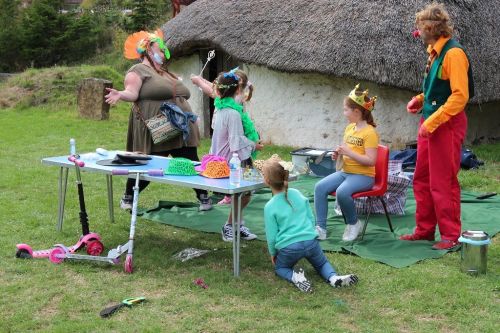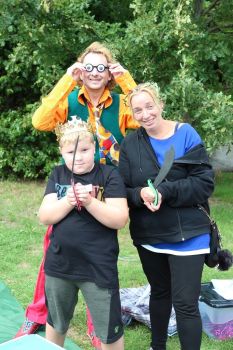 The Moulsecoomb and Bevendean Arts and Crafts project began at The Bevy and received seed funding from East Brighton Trust in 2019 to support them before they had formally constituted. Before the pandemic, the group hosted arts and crafts activities every fortnight at the pub, inviting teachers along to pass on new skills to local people. In September last year the group successfully applied for a small grant from East Brighton Trust to pay the teachers for their time. At the Chomp event, crafter Kat showed families how to design and make a stained glass type design from tissue paper.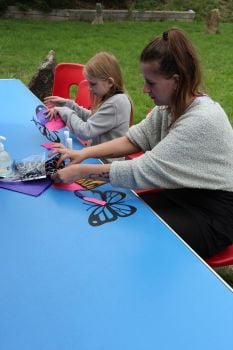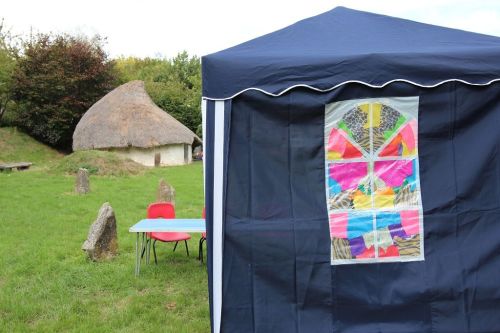 The Very Local Food Hub was launched during the pandemic to support residents of Moulsecoomb and Bevendean in sourcing healthy food, so that they can cook nourishing meals for their families. The hub provides low-cost food parcels of fresh produce and was set up with emergency grants from East Brighton Trust and Sussex Community Foundation. They work in partnership with the Brighton Food Factory, another recipient of East Brighton Trust emergency funding this summer.
The food hub offers 3 different price options depending on what people can afford:
standard,
subsidised or
act of kindness price which means paying a bit extra so that other boxes can be subsidised
They are now running stalls every Wednesday in Moulsecoomb and Bevendean, bringing fresh, healthy food to people who might not otherwise be able to access it.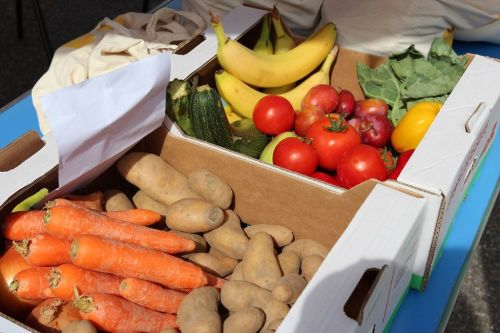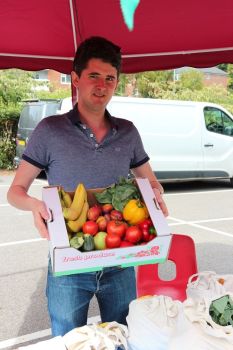 Within a week of The Bevy closing for the lockdown, the team had set up Bevy Meals on Wheels – to cook and deliver hot meals to the regular attendees of their lunch clubs for seniors, most of whom were aged over 70 and shielding. Through contacts with the local schools and churches the service expanded to include local families and the scheme was funded through grants and donations for those who couldn't afford to pay for the meals themselves. Since reopening in 2014 East Brighton Trust has supported the pub through a number of our grants schemes and we were happy to support their Bevy Meals on Wheels service too through our emergency grants fund.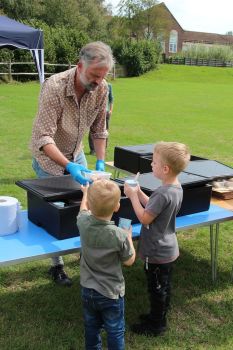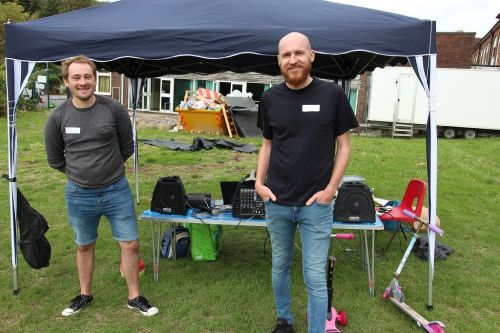 Well done to the Chomp team John and Sean, above right, for putting on such a vibrant event.