Free Arts and Crafts workshops with East Side Print CIC
Posted on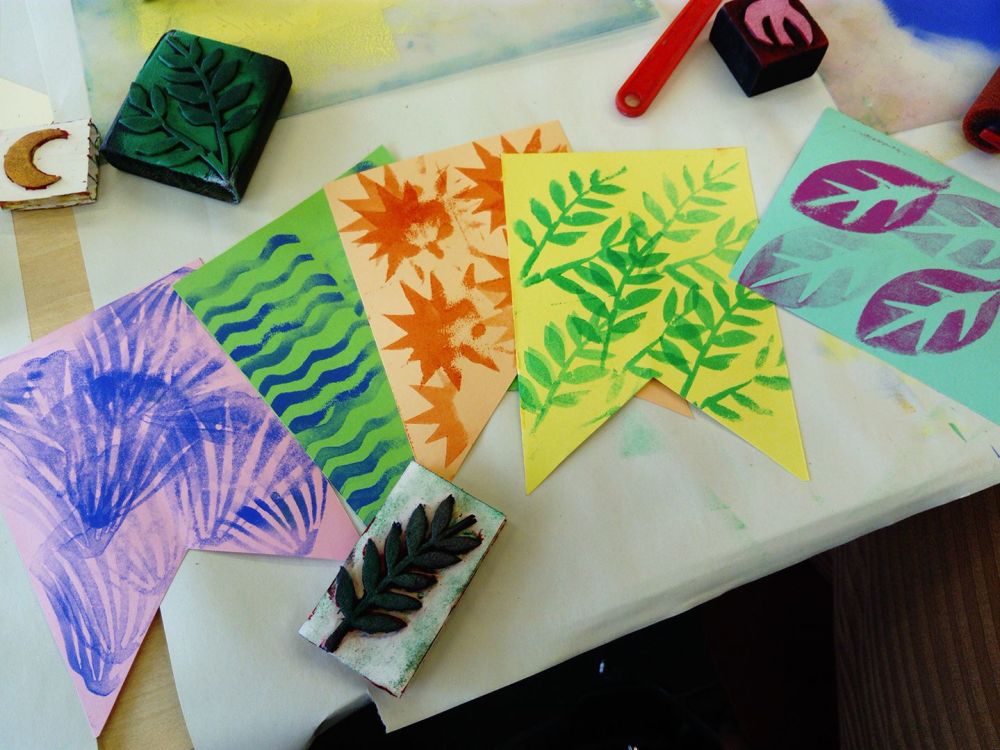 During June and July this year East Side Print CIC ran a series of 6 free workshops for residents of East Brighton and a drop-in workshop as part of Refugee week. These were all funded by East Brighton Trust and delivered in partnership with Whitehawk Inn and Brighton and Hove libraries to provide space for the workshops to take place.
The workshops ran every Thursday Morning for two hours and included all materials and refreshments. They were designed to be inspiring, absorbing, fun and accessible to everyone and the funding from East Brighton Trust meant that local people could attend for free. East Side Print tutors Louise Bristow, Moose Azim and Cath Bristow are all skilled facilitators and were able to differentiate each session to meet the varying needs within each group. Numbers attending each session were limited to 8 - 10 participants, partly dictated by room size and also being mindful that some vulnerable people may feel nervous working in larger groups due to covid.
Smaller numbers also ensured more attention and a relaxed atmosphere where participants could work at their own pace without feeling rushed.
The drop-in workshop at Whitehawk Library, "Printed Postcards for Hope and Peace" ran as part of Refugee Week. Participants created two postcards , one to keep and one to send a message of friendship to a new neighbour, refugee or asylum seeker. An exhibition of the postcards produced during the drop-in were exhibited at Jubilee library as part of Libraries week from 3rd - 17th October.
Here is some feedback from some of the participants who attended the weekly workshops:
"Thanks so much! Great workshop, very proud to have my own design on a tote bag!"
"A wonderful gathering for a creative outlet otherwise beyond my funds - free classes are the way!" Sian
"Walked into East Brighton print workshop feeling anxious. Left East Brighton print workshop feeling like an artist. Thank you!"
"At Whitehawk Inn I produced a piece of art by using Cyanotype printing. It was such a rewarding workshop, thank you"
"Enjoyed this so much. Lovely to be around other people learning an ancient art. Really brought me joy"
"Really enjoyable. Lovely to be in a creative space, fun to socialise and really helped my mental health"
"I came to the workshop with two residents from the local brain injury unit. The workshop was gentle, interesting, with a wonderful facilitator, who worked with my clients in alignment with their specific needs. We all enjoyed ourselves and learnt that art is available for everybody"