Anti-Racism book club + Lyrics and Lines
Posted on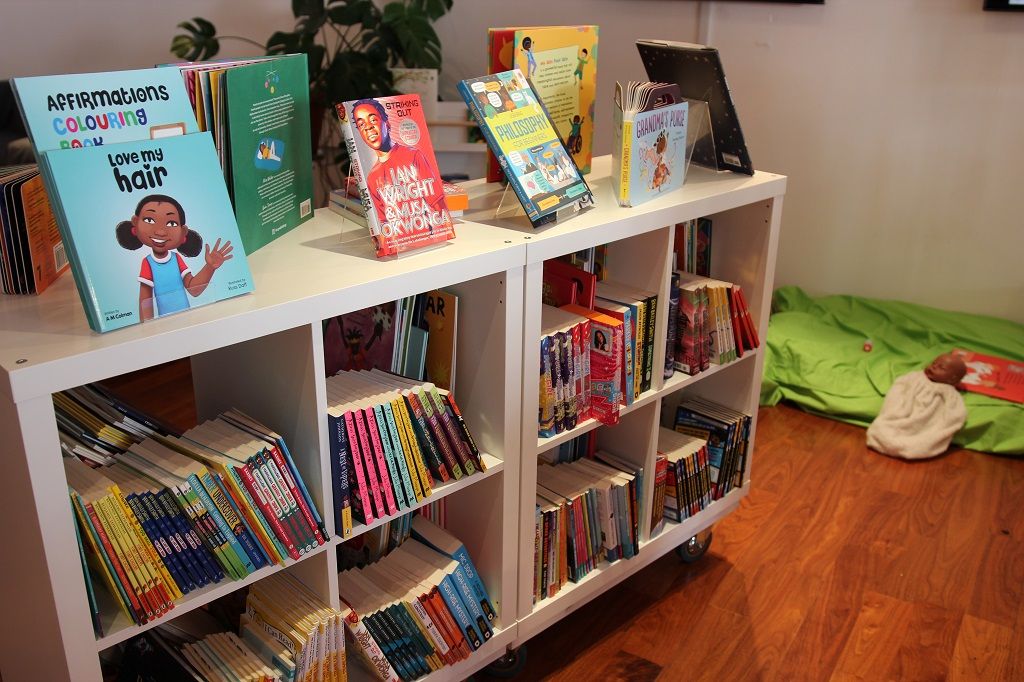 East Brighton Trust recently funded Carolynn Bain of Afrori Books to bring her Anti-Racism Kids Club to local schools.
Afrori Books opened in October 2021 offering its customers one of the largest selections of books by black authors in the UK. As well as being a lovely place to browse for something to read, the bookshop delivers a busy schedule of events and workshops.
Founder Carolynn will be taking the Anti-Racism Kids Club to schools across the city and this dedicated EBT funding meant that Moulsecoomb Primary was one of the first schools to sign up to the scheme - giving pupils the chance to learn about Black History and racism and helping them find the language to discuss issues affecting them and their families.
In November, a reporter from ITV attended one of the sessions and published a feature about the book club:
We first worked with Afrori Books when they applied for a small grant to fund a youth event at the 2022 Brighton Book Festival - a joint venture they hosted in partnership with the Feminist Bookshop.
The funding supported over 20 students at DV8 college to create musical compositions related to the book Witches Steeped in Gold, a highly acclaimed Young Adult book by Ciannon Smart. At the "Lyrics and Lines" event on 25th June, some of the compositions were used to accompany excerpts of the book which were read aloud by the author. Also on the line-up was local spoken word artist Aflo the Poet who delivered some of her incredible work.