University students and staff join Community Spring Clean
Posted on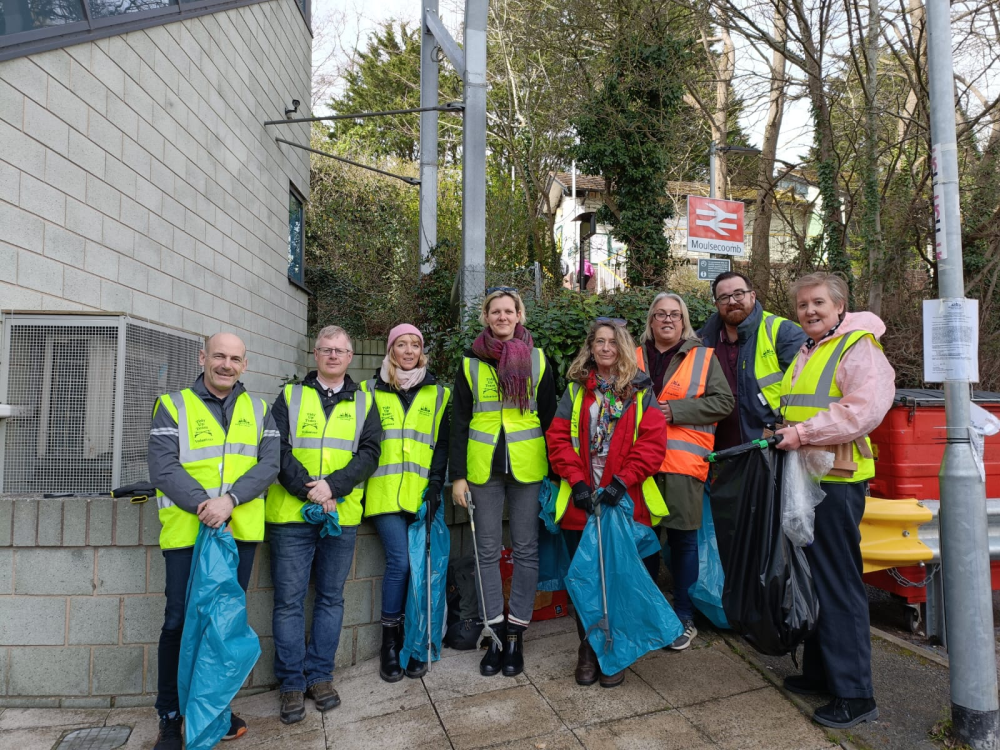 University of Brighton students and staff joined the local community to clean up the area around Moulsecoomb station as part of the Community Spring Clean 2023.
Supported by East Brighton Trust, Brighton & Hove City Council and the University'sActive Student volunteering service, the event on 23 March saw volunteers collect 17 bags of rubbish, with the more unusual items including a bike helmet, a bra, a charity collection box, and a toilet seat!
The Community Spring Clean 2023 runs alongside the national Great British Spring Clean organised by Keep Britain Tidy. Research from Keep Britain Tidy found that more than 8.5 million adults in the UK have done litter-picking at least once in the past six months, showing that there is both a need and a desire for this kind of community action. For this eighth year of the Great British Spring Clean, the focus is on taking pride in your local community.
Mark Eslick, Head of Placements, Internships & Volunteering at the University of Brighton, said: "We're really pleased to have linked up with East Brighton Trust for this year's Community Spring Clean. Volunteering to litter-pick is a simple action that anyone can do to make an immediate and visible difference to their area, so it was great to see so many students, staff and neighbours taking part.
"Lots of people who took part in last year's Great British Spring Clean reported that taking part made them feel more pride in their local area. We hope that this clean-up will have a really positive impact on our University community including our neighbours here in Moulsecoomb."
Alasdair McGregor from East Brighton Trust said "We're delighted to work alongside the University and other projects across the city. East Brighton Trust listened to residents about areas that needed a Spring Clean like Westlain Belt, behind BACA, Craven Vale and the station area."