East Brighton Champions - Celebrating East Brighton
Posted on
East Brighton Trust held a successful reception and awards evening at Moulsecoomb Primary School on the evening of April 20th to celebrate the people, organisations, and communities from the heart of East Brighton who are making a positive difference to those living in the area.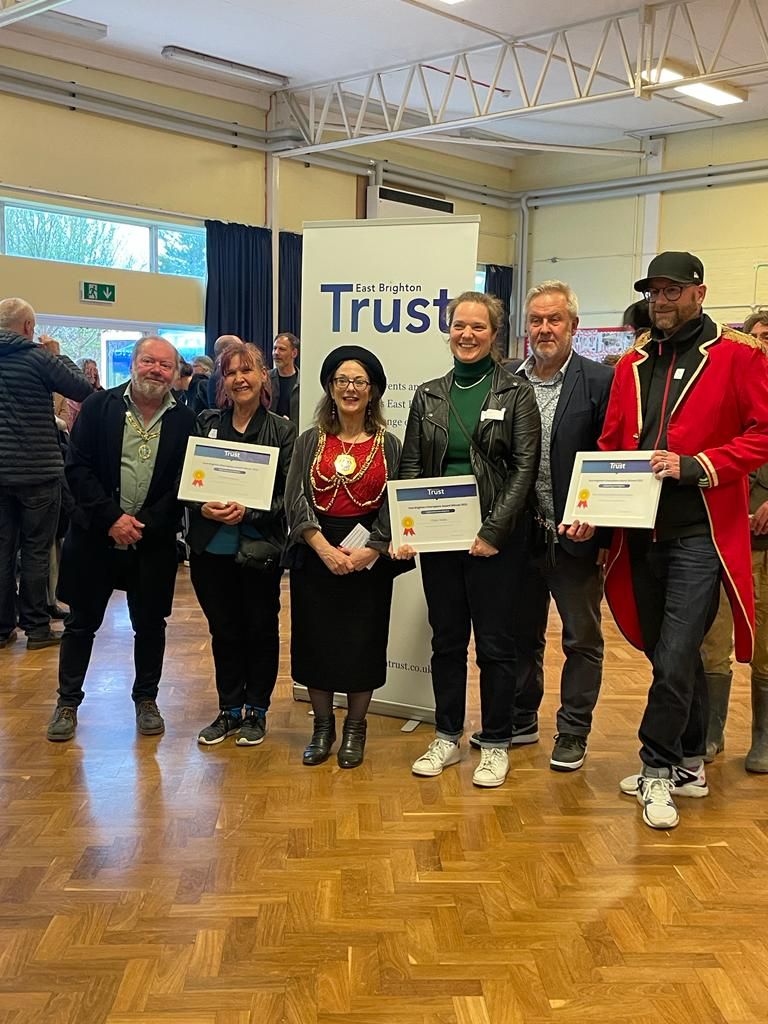 With over £800,000 distributed so far by East Brighton Trust to good causes and local groups and organisations, there were many positive stories to tell of people doing good things for good causes. With a dedicated staff team and a committed board of directors and a new purpose and strategy to lead it, East Brighton Trust is now well on its way to releasing its first £1m of funds to local enterprises.
The event was introduced by, Adam Sutton, Headteacher at Moulsecoomb Primary, followed by an introduction to East Brighton Trust by Interim Chair, Warren Carter, before a speech by Brighton Mayor, and Councillor, Lizzie Dean. Drinks were supplied by The Bevy with food from Haylea's Cafe.
Ty Goddard of East Brighton Trust, said "The inaugural East Brighton Champions Award is really important to the Trust. We want to recognise, celebrate and champion all the good work being done in our community with the people of East Brighton. This is a celebration about potential; about the people who make the area what it is."
The awards' winners were as follows:
Christine Harrop, nominated by Alan Cooke, Craven Vale Association: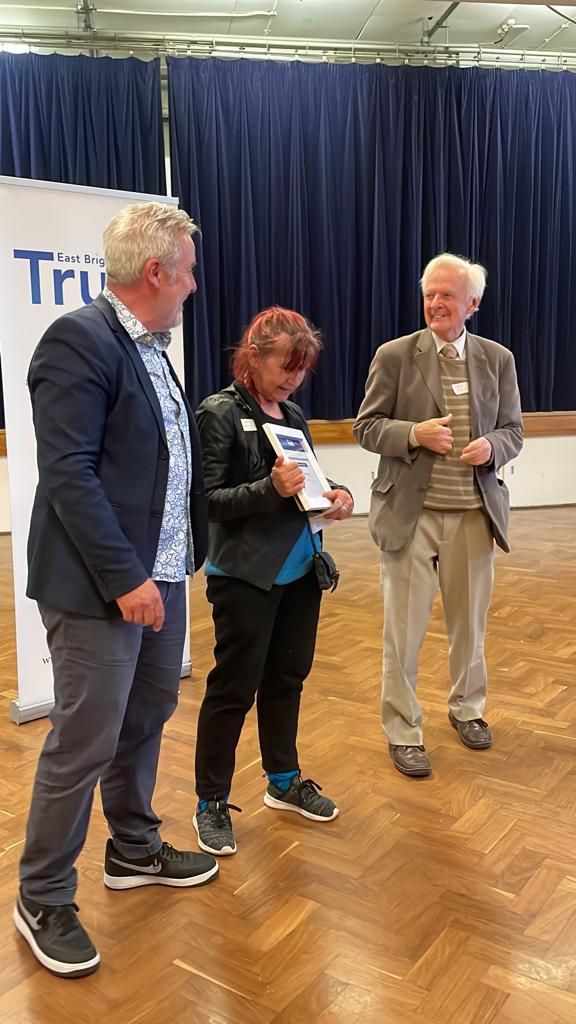 "Christine has volunteered at the Craven Vale Food Bank since long before Covid, and is now an indispensable part of the team. Since lockdown ended, Christine has taken on an increasing number of roles in the community, from keeping our lively notice board up-to-date , to organising free twice-weekly gentle gym sessions, including the acquisition of all the equipment; and, as our resident artist, painting a beautiful mural of our community.
Christine has also played a significant role in making Craven Vale a better place to live. We're lucky to have so many champions, but Christine is a number one."
Class Divide, Nominated by Ty Goddard, Director, EBT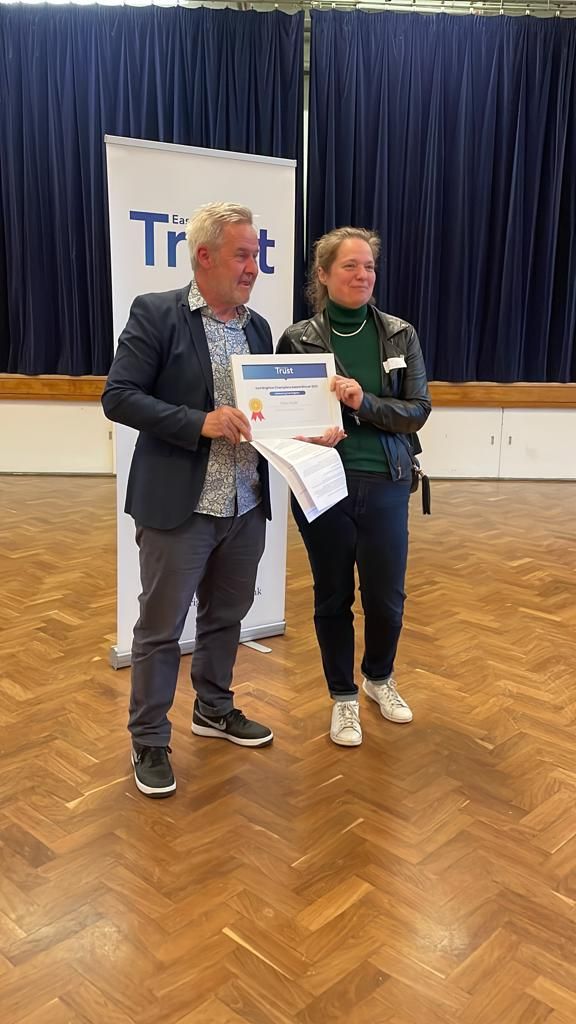 "Class Divide is a grassroots campaign fighting to draw attention to the deeply unjust educational attainment gap for young people from East Brighton and the communities of Whitehawk, Manor Farm and Bristol Estate in Brighton and Hove. Supported by the Crew Club, these campaigners with purpose have put this issue firmly on the City Council's agenda and their podcast rightly draws attention to this key issue in powerful ways."
Maha Mustafa, nominated by Trust for Developing Communities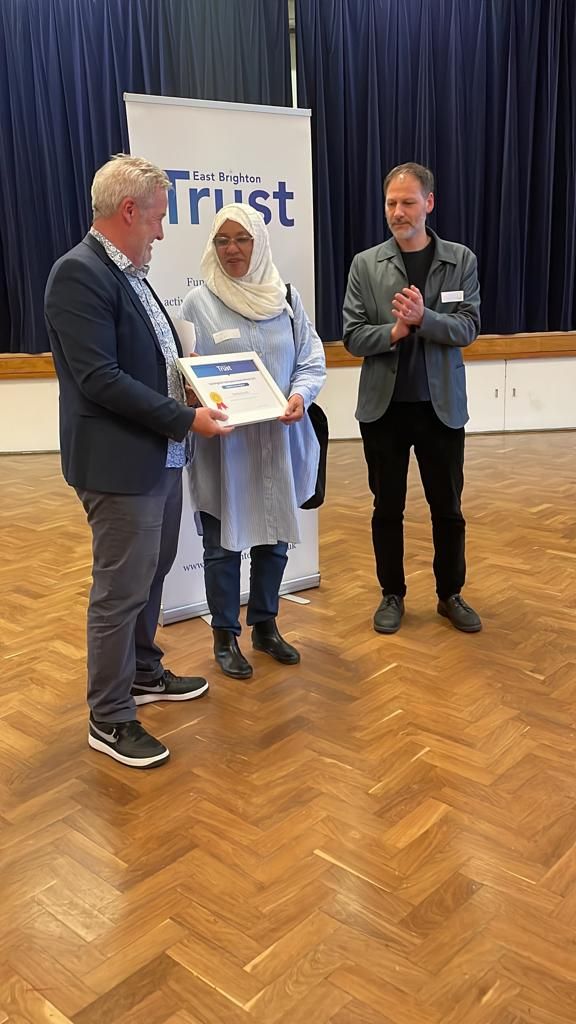 "Maha has community spirit running through her. She works as an Engagement Worker for TDC and is a Board Director at East Brighton Trust. Maha supports people from Black, Asian and minority ethnic communities to identify their needs and links people to resources and services. It's a great example of a 'Social Prescribing' Project. Maha's journey with TDC started when she had support from a Community Development Worker to run groups in the BME community to bring people together. Maha then joined as a volunteer and has now progressed to working within the team."
BACA mentoring scheme and the BACA mentors- nomination from Jack Davies, Principal, BACA.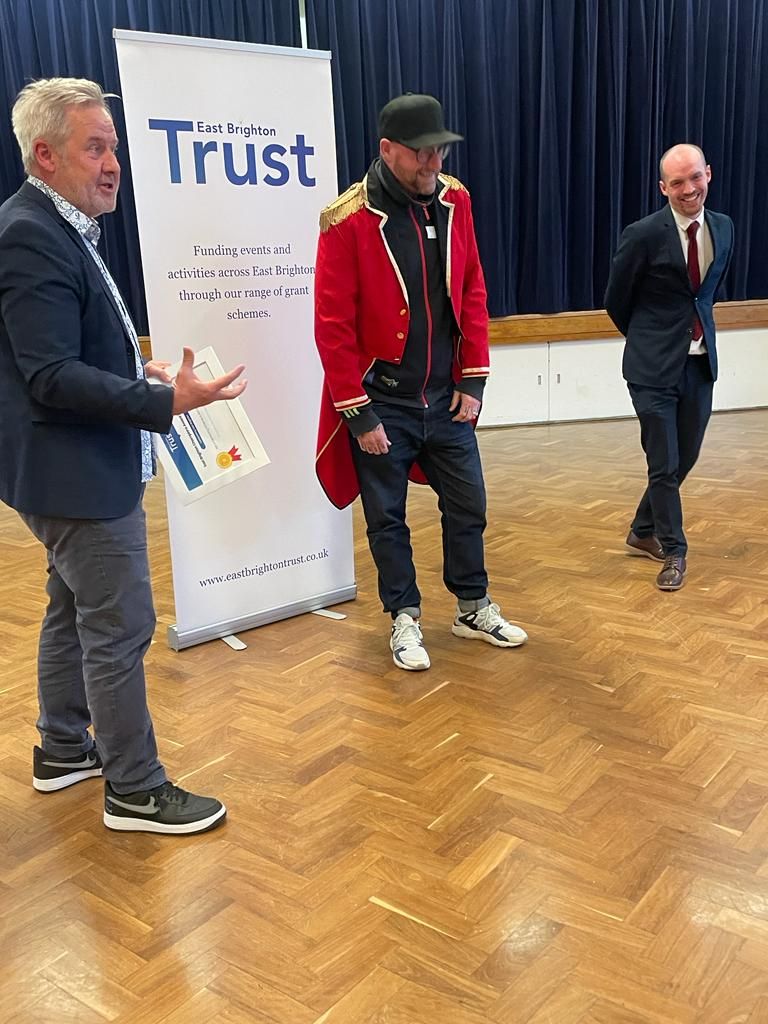 "A unique scheme to support a whole year. Inspired and pioneered by community organisations across East Brighton, this whole Year 7 mentoring scheme is unique across the City and shows the commitment of this fantastic community to support their local school. We have mentors from our closest communities, across the city, and even ex-pupils. Each of the scheme's 43 mentors gives up their time to mentor a small group of pupils at the school. Already it is making a difference.
Received by Grant Philipps on behalf of the mentoring scheme.
Ends