The Trust is managed by a board of directors, from a wide range of backgrounds, who bring a wealth of experience.
Our directors are supported by a facilities manager, finance manager and communications person employed to look after our work on a day-to-day basis. Our Chief Executive is the only director who receives remuneration for his services; the remaining directors are all unpaid volunteers.
We have two types of director; resident directors - as the name suggests, these must be resident in the East Brighton geographical locality and co-opted directors, who are selected for their skills and experience in business and other fields.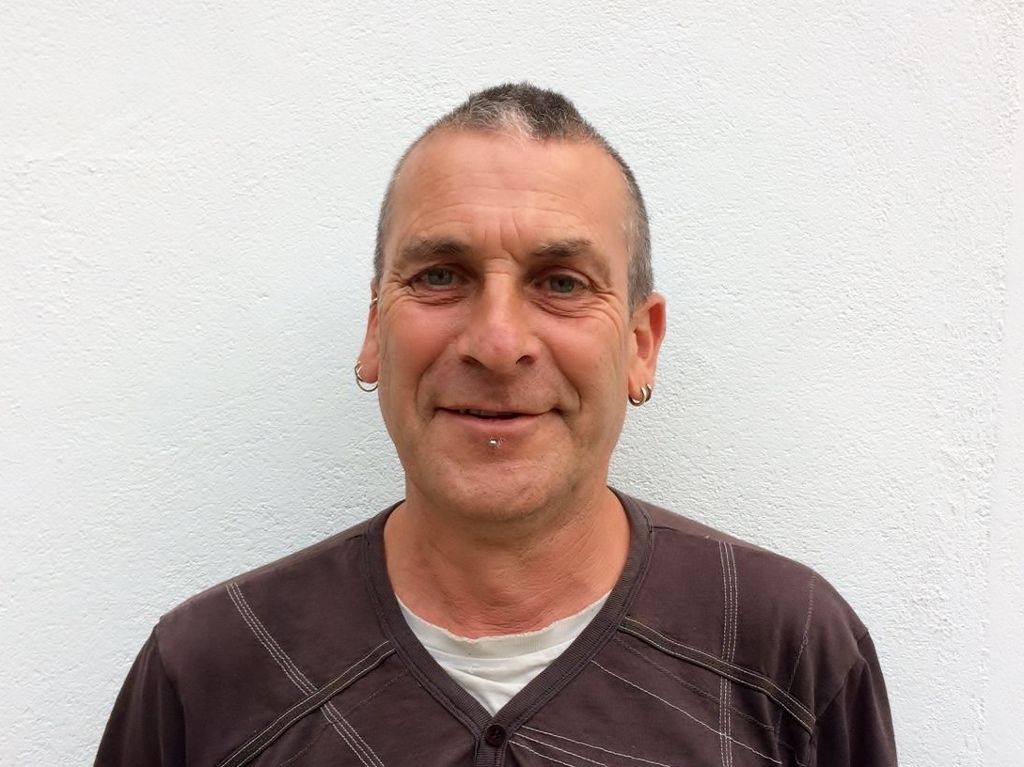 Warren Carter (Resident) is vice chair of the Trust and Chair of the Grants Committee. He manages Moulsecoomb Forest Garden Project, is a governor at Moulsecoomb Primary School and is chair of the Bevy community Pub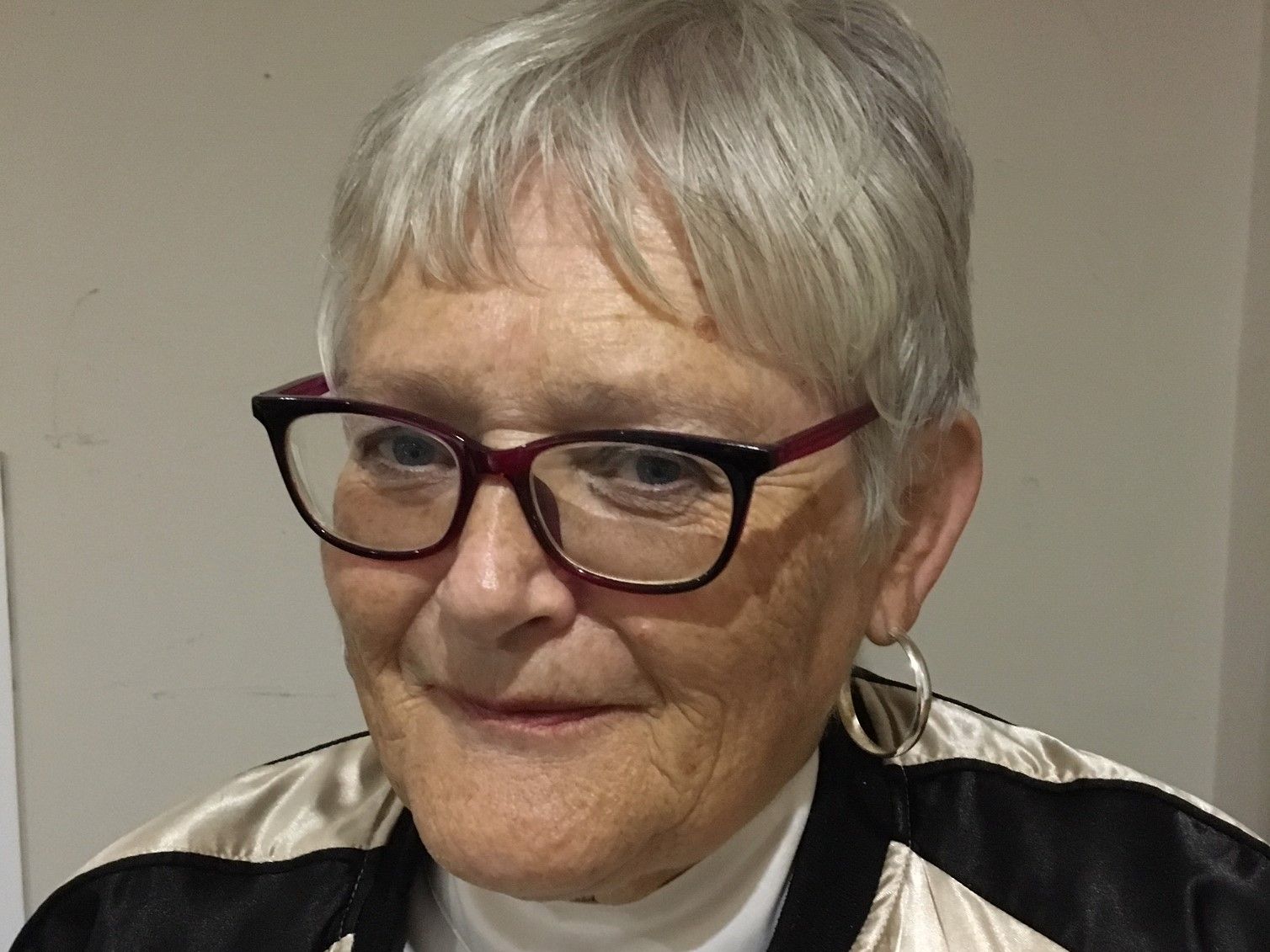 Chris El Shabba (Resident) is a resident of Whitehawk. She was educated at Hove Grammar school for girls and worked as a chef for many years. She is now chair of the Due East Neighbourhood council and hopes to see this grow and prosper in the future. She runs a lunch club and is also on many other committees, so is kept very busy. She enjoys life and likes to help others to improve their life-style.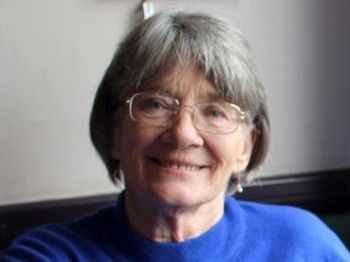 Anne Glow (Resident) is Brighton born and bred and has worked with the District Nurses for 29 years. She is on various local committees, and is currently Chair of the Whitehawk Environment Group and Deputy Chair of the Due East Council. She has very much enjoyed her active involvement in resident community groups for the past 22 years and continues to do so.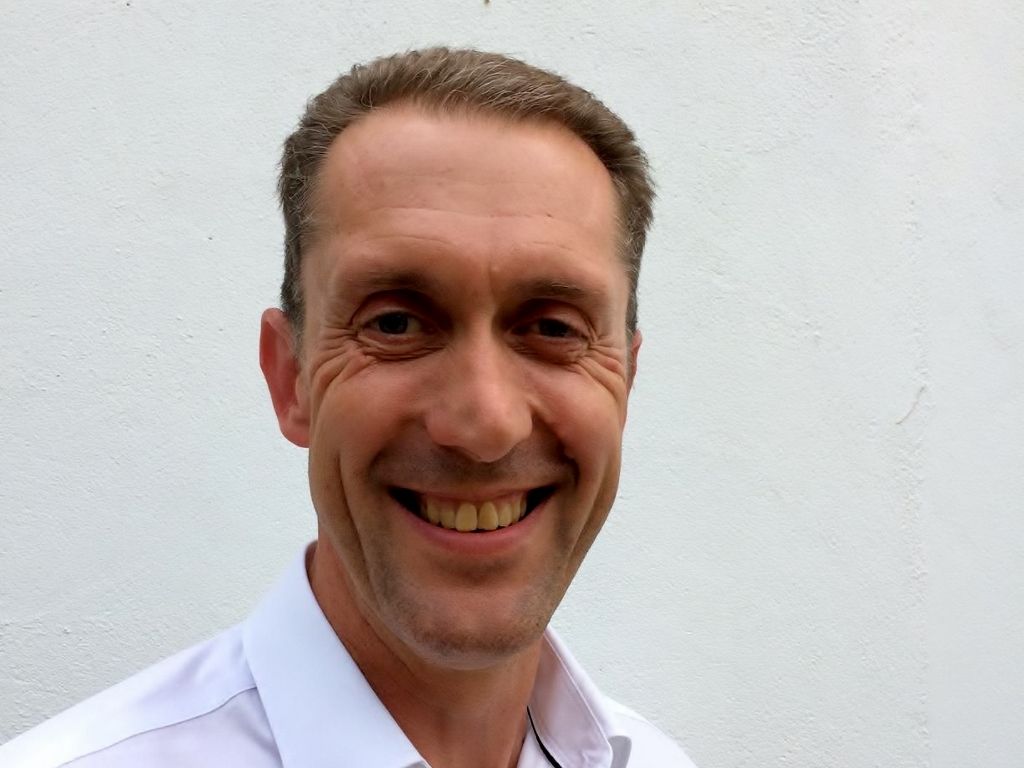 Sean Hambrook (Chief Executive) was born and brought up in East Brighton and has spent more than 20 years in senior roles delivering large scale construction, property and regeneration projects and programmes. He holds an MBA specialising in Change Management, and led one of the largest and most successful New Deal for Communities programmes (eb4U) in England. In 2007 he was instrumental in the creation of East Brighton Trust and continues to serve as Chief Executive.

Sean Older (Resident) enjoys coffee, being active and spending time listening to people. He is a part of a local charity, 'Good News Brighton', who are a faith-based community looking to love people, the neighbourhood they live in and discover ways of being a community together. He has a range of experience in youth work, community events and family support work across a number of cultures & organisations. Sean believes that local people know their needs best and desires to work towards good stories in East Brighton (and the city!). Sean says "It has been a privilege to be part of resourcing grassroot community groups. It is something that I believe EBT do very well and a unique funding opportunity for the pioneers out there."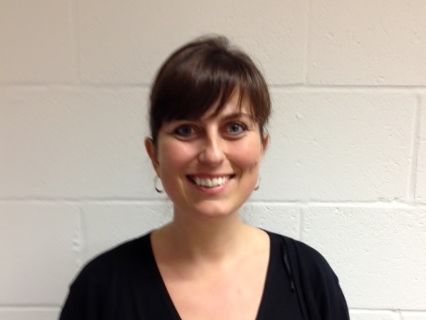 George Rebera (Resident) is a secondary school teacher and a local resident of North Moulsecoomb where she co-ordinates the children's work at the New Life Community Church. She regularly teaches them on a Sunday as well as helping to run two mid-week clubs: Kidz Klub club for children aged 7-11 and a Youth club for 11-14 year olds; both held at St George's Hall. George says "I believe in making the most of opportunities that life presents and am passionate about people realising their potential and living life to the best of their ability in their situation. Being on the trust will in some small way help others to partake in the opportunity afforded them."

Susan Smith (Co-opted) lives in central Brighton and works part-time as a science technician at a 6th Form College in the city. She is an elected member on Sussex Area Committee of the Co-operative Group and brings the Co-operative values and principles to the Trust.
Robert Stiles (Co-opted) is a Surveyor and has lived in Brighton for forty years. He has been a non-executive director of the NHS Trust at the Sussex County hospital, Chairman of the Brighton Enterprise Agency and also a school governor.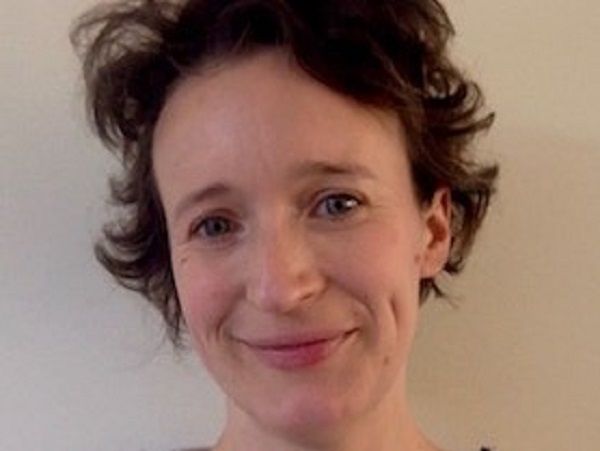 Ella Burns (Co-opted) is an arts and youth engagement specialist who has lived in Brighton for over 15 years. With a background in teaching and writing, she is the co-founder and previous Director of Little Green Pig, a writing and mentoring and charity for children and young people, running inspiring programmes in East Brighton and across Sussex. She looks forward to continuing to build relationships and support the local community through working with the East Brighton Trust.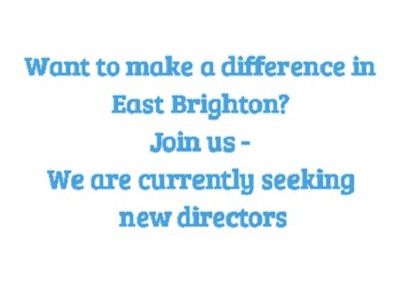 We are currently recruiting new directors and want our board to be representative of the people who live in East Brighton. We are committed to achieving greater diversity and especially welcome applications from people of diverse backgrounds and experiences as regards race, age, gender, religion, disability or sexuality.
If you have some spare time to volunteer with us, plus the enthusiasm and energy to make a real difference in East Brighton please get in touch.

Are you interested in getting more involved in your community? We are always keen to find new members to join our existing team here at East Brighton Trust. If you would like to know more, please get in touch, we'd love to hear from you.