In 2015, we awarded a Partnership Grant to the BITE Youth Poets vs MCs team to run workshops at the Crew Club, 67 Centre and Brighton Youth Club, helping increase their reach in the East Brighton area.
The Youth Poets vs MCs project, enables former participants of the programme to coach other young people in the skills of poetry and rap. These talents are then displayed at an annual battle of words which takes place as the flagship event of Bfest, the Brighton Youth Arts Festival.
Project organiser Michael James Parker got in touch to say "Your generous support has been the foundation of the running of the project, bringing workshops and performances to East Brighton and taking participants from East Brighton and the rest of Brighton to events in Brighton, Edinburgh and other locations."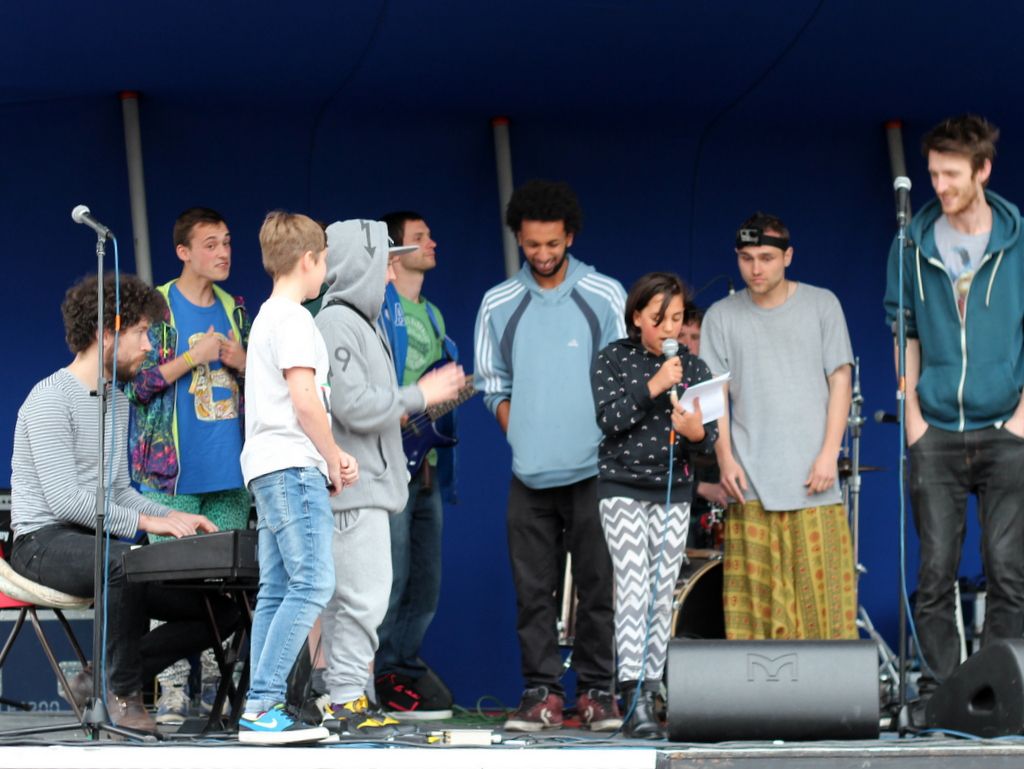 In 2019 we awarded The Bevy a £2000 grant to distribute to local groups using the pub for community activity.
East Brighton Trust directors awarded this money to address the fact that some community groups in their very early stages aren't yet eligible to apply for one of our small grants. Local people might recognise a need in the area, wish to try out a club or event to address this but lack the funds to do so.
The Seed Fund offered a great opportunity to build on our close working relationship with The Bevy and make the most of their familiarity with the East Brighton community and the support they can offer to local initiatives. Read more →
This is in addition to the grant that The Bevy receives from East Brighton Trust to offset the cost of the rent payable, enabling them to offer their space for free to local community groups.