Moulsecoomb Bangladeshi Women's Group
In 2018 we paid for the Moulsecoomb Bangladeshi Women's Group and their families to take an intergenerational trip to London. They visited the Coriander Club at Spitalfields City Farm, a gardening and cookery club for older generation Bengali women, with the aim of gatheringinspiration for a similar potential project in Brighton.
Community Development Worker Ratna Jan Bibi, who helped organise the day out, said "The trip was truly wonderful! It was pure magic seeing the ladies so happy, smiley, confident, ambitious, capable and full of sparks!"
Manor Road Playground clean up
In 2015 a group of local residents and community groups held a community clean up and picnic in the much loved and well used Manor Road Playground. A vital resource for so many people in the local area, the event was put on with help from the City Council and funding from East Brighton Trust in the form of one of our small grants to pay for supplies.
The aim was to give those who use and love the playground a chance to help clean and tidy it up before the busy summer period and to celebrate it with a picnic! Participants were involved in cleaning, tidying up, litter picking and a bit of painting, as well as getting involved in fun activities for families including a bug hunt and arts & craft activities.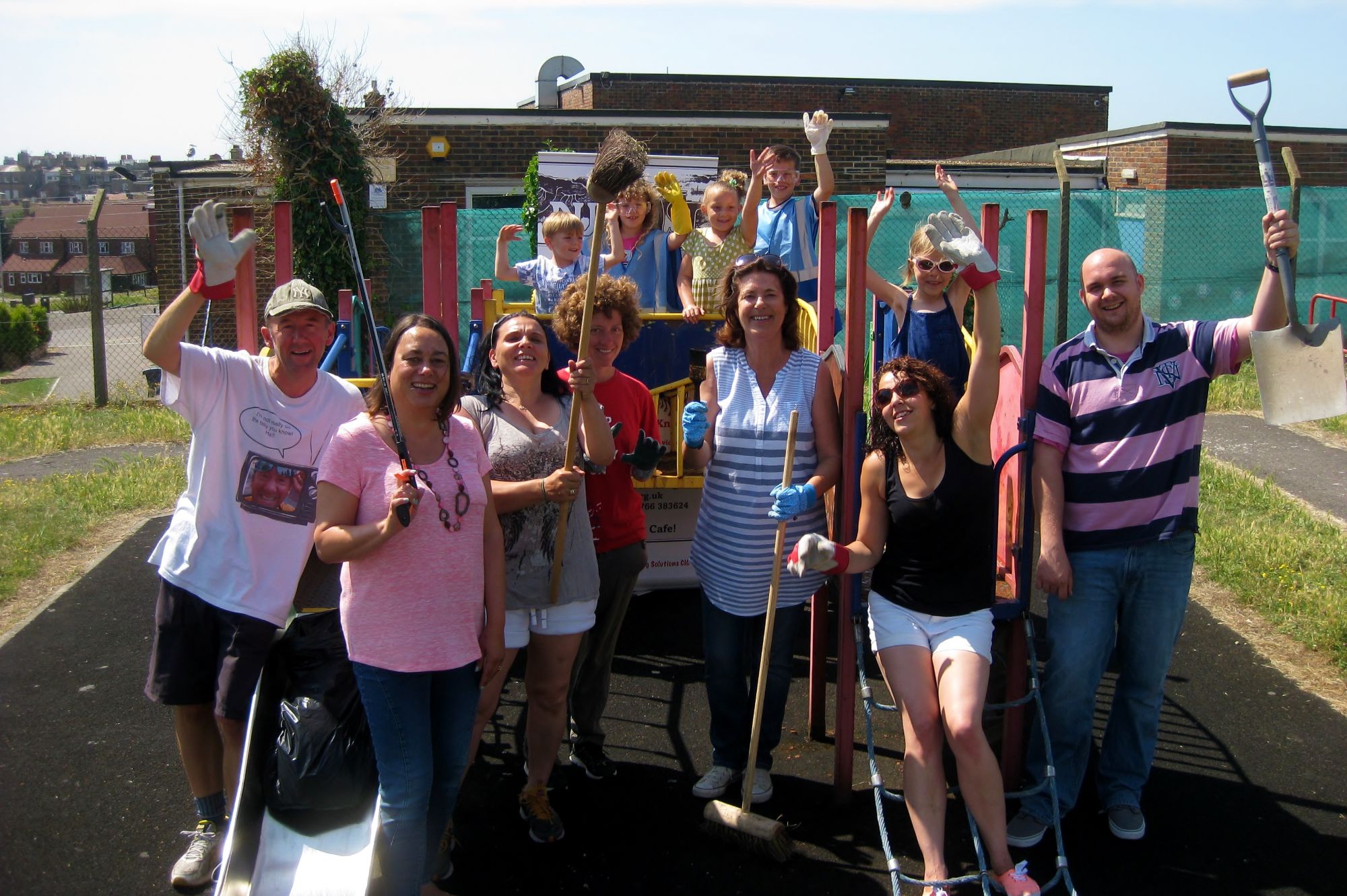 We have supported local charity Amaze Sussex a number of times over the past few years through our small grants fund. Amaze are responsible for the Sunflower Support Group Carer coffee mornings at Moulsecoomb Primary and the Whitehawk Parent Carers coffee mornings at The Whitehawk Inn. The monthly sessions provide support and advice to parent-carers of children with additional needs and/or disabilities. East Brighton Trust small grants have recently been used to pay for family outings to Drusillas and Legoland as well as to run a health and wellbeing event.
Amaze organiser Paolo Boldrini told us "Thanks to the grant from East Brighton Trust we were able to facilitate a day out for families who would otherwise struggle to organise an outing for the whole family, or not be able to afford it. Parents were also able to relax and switch off for a day as they were reassured by the presence of other parents who would understand how demanding it is to look after a child/children with disabilities and/or additional needs."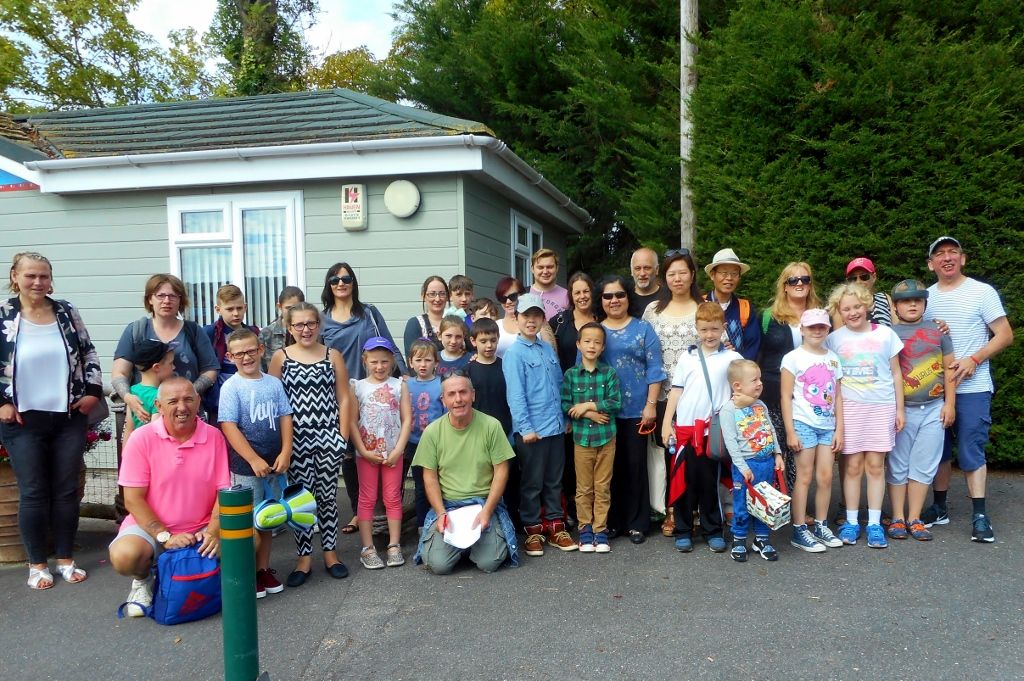 Friday Friends at The Bevy
East Brighton Trust has supported a weekly lunch club for older residents of Moulsecoomb and Bevendean a number of times through our small grants scheme. The Friday Friends is a lunch club which takes place every Friday at community pub The Bevy. Attendees are provided with a hearty lunch as well as the chance to socialise and catch up with one another. The club is entirely run by volunteers who go out of their way each week to make sure all the attendees are well looked after.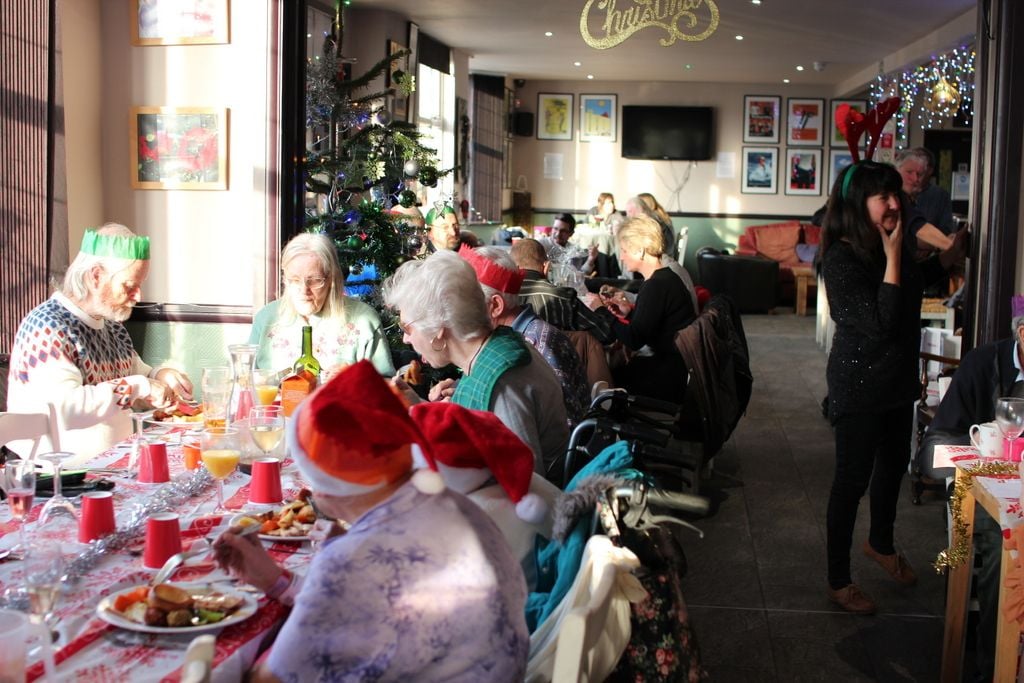 The East Brighton Bygones are a friendly social group who enjoy sharing the history of Brighton and its surrounding area with a particular focus on Whitehawk.
Over the years, East Brighton Trust has supported the group through our small grants programme. The funding awarded has been used to pay for speakers to come and talk at their meeting, outings and Christmas parties for members as well as for maintenance of their website.
Marion Brooke of the Bygones told us a bit more about the project "Most of our members lived in Whitehawk during their childhood so have many stories to tell and share. We have a variety of speakers, on many different subjects, but we also have informal meetings where members can discuss and share their own personal experiences."
We help fund events and activities across Moulsecoomb, Bevendean, Bates Estate, Saunders Park, Manor Farm, Whitehawk, Craven Vale and Bristol Estate.
This map shows an outline of the area that we cover.